Kitchen & Bath Cabinetry
We know cabinetry plays a crucial part in seeing your dream vision come to life. We offer a wide variety of cabinetry lines to best suit your taste, interest, budget and needs. Our kitchen and bath cabinetry lines have been vetted thoroughly to ensure we are offering not only high quality product, but also so we are partnering with manufacturers that have your vision in mind.  We have been in business with some of our manufactures for over 25 years. This gives us the confidence not only the product but also what each brand stands for.  
Each of our cabinetry lines offers a variety of cabinet design, door style, wood species and finish options to help your wildest imaginations turn into your perfect space. Along the way, you will experience concierge-level service from your initial consult with your designer to the day you see your dream project become a reality.  We understand how important it is to really visualize yourself in the space you are designing, ensuring the layout and components match your daily routine and lifestyle. Our Dream Team Designers will provide multiple opportunities throughout the design process to see 3-D and in-color renderings of your design, bringing your vision to life. 
We help guide our clients through the process of matching the style to fit the overall vision and design. We don't just design kitchens, we design for lifestyles.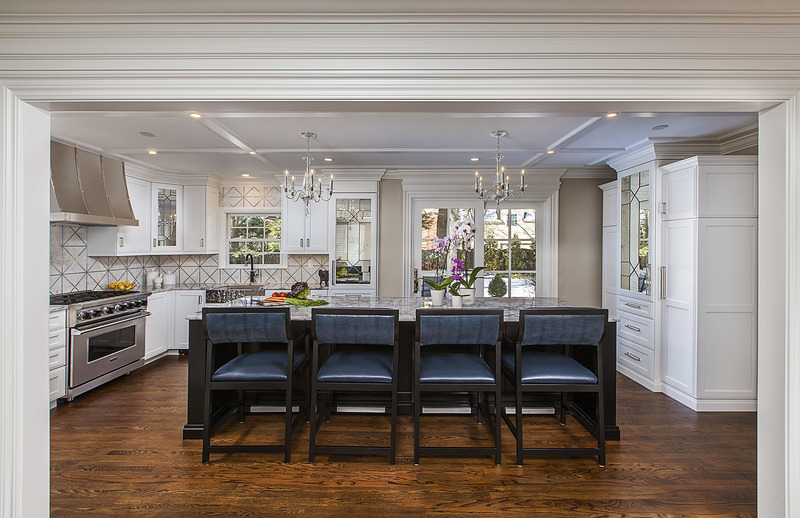 Project Coordination
At E.W. Kitchens, we empower our clients to dream big knowing we have the bandwidth and experience to make those dreams come to life, every step of the way. Since 1947, with experience and careful preparation, we have learned where common mistakes are made and know every requirement that must be taken into account. We rely on licensed builders to help us execute projects correctly the first time.
To make life easier for you, all trades will be coordinated on your behalf by your qualified, experienced and knowledgeable designer. Work with a partner that takes the frustration, follow-up and timelines out of your hands…allowing you to actually enjoy your next big project.
Installation Services
Every step of creating your dream space is crucial, but watching your project come to life is a big part. At E.W. Kitchens, we have our own expert Installation Services Team. This inside team works hand-in-hand with your designer and design support to ensure all project details have been reviewed and re-reviewed before stepping onto the site.
Our installers are certified, licensed, insured and most importantly, incredibly knowledgeable in cabinetry with many years of industry experience. True to our word, we have a lifetime warranty for all kitchen installation labor on any product we sell and install for you.
See our Design Process or Do you need help defining your style?