Design Process
Whatever your future dream kitchen may look like, E.W. Kitchens has the design process and expertise to make that vision come to life. Our Dream Team is here to deliver beauty into your home…from concept to design to delivery to installation.
From the minute you walk into our showroom, we are committed to providing you with concierge-level service. Our family will personally guide yours along the most desirable path to reach your desired destination. You will work one-on-one with one of our design experts, who will jump at every opportunity to listen to your every need.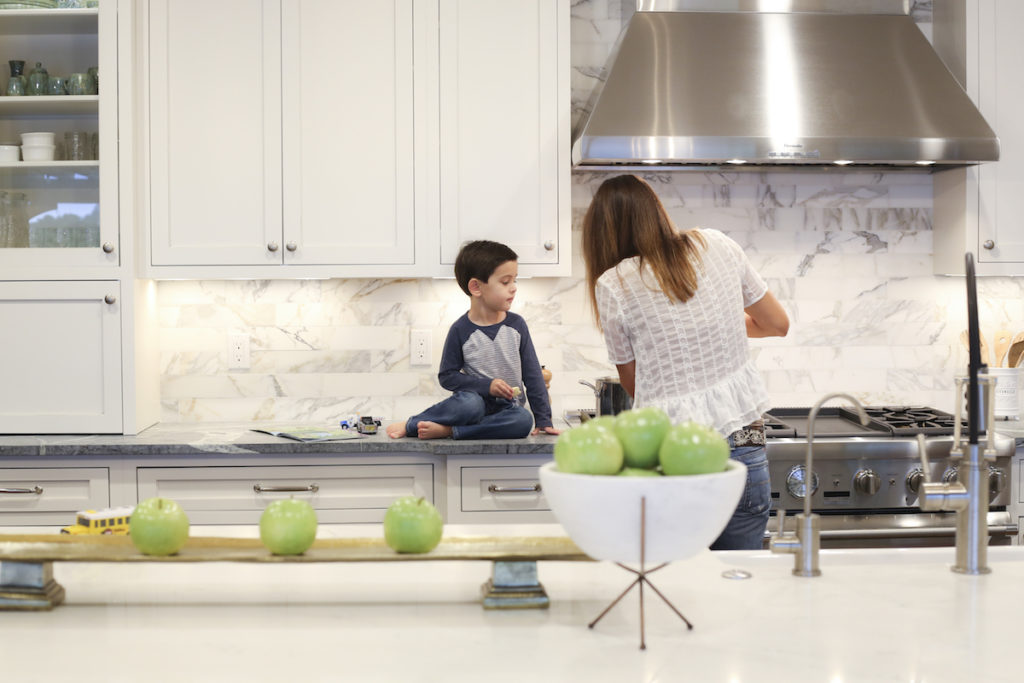 From Dream to Reality: The E.W. Kitchens Design Process
Are you ready to bring your dream space to life? The Dream Team at E.W. Kitchens follows these basic steps to bring your dreams to reality, on time and on budget. Imagine that! 
1 Dream Big
Imagine your dream space
Use our mood board creator to define your style
Find inspiration on Houzz or create a Pinterest page to share with your designer
Consider the lifestyle requirements for your dream kitchen
Schedule an appointment with someone from our DreamTeam

 
2 Pre-Design*
Analysis and documentation of needs, requirements, goals and objectives
Space and adjacency requirements
Special needs assessments
Analysis of architectural parameters
Analysis of scheduling and budget

 
3 Preliminary Design*
Preliminary conceptual design
Design and layout options
Focus on conceptual and thematic issues
Interactive conceptual design review
Preliminary budgetary information

 
4 Design Development**
Finalized, refined design presentation incorporating all necessary space planning components of design
Graphic presentation of finalized design. Can include: conceptual diagrams; space plans; plans for furniture, fixtures and equipment, as well as elevations; sections; 3-D drawings, colors, materials, and finish samples
5 Construction Documents**

Preparation of drafted, working drawings and/or contract documents
Preparation of drawings, schedules, details, and specifications
Preparation of equipment documents

 
6 Construction Administration**

Guide and review construction and installation
Periodic site visits
Coordination of shop drawings
Review of drawings with installer
Billing and payment
Preparation of punch list

 
* Complimentary Service
** Fee Based Service (ask for details) 
Our Dream Team:
Understands your needs and personal style
Works with you through consultations and showroom visits
Helps you select products and materials
Provides design and drawing reviews from concept to development
Not only orders and receives your cabinetry, but inspects it thoroughly
Provides or coordinates the installation for you
Will even follow up with you after the installation to ensure you are fully satisfied!
To actually enjoy your next big remodeling job? Imagine that!
Do you need help defining your style?
What our clients have to say…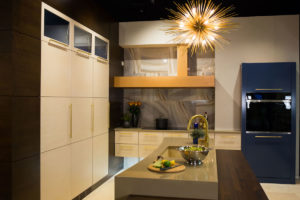 "E.W. Kitchens designed the kitchens and bathrooms in my new house last year. I cannot express how much I love and enjoy working in my new main kitchen! The design and planning by Heather Guss were absolutely outstanding! Not only did she listen to my needs and wants, but she guided me to make the right selection in cabinets and color. Building a new home is tremendously stressful; changes and hiccups are inevitable.Whenever there were issues related to changes in the layout or design, they were quickly and graciously resolved. Heather and her assistant, Jessica, were always on top of things. And the end result were two beautiful kitchens and four great bathrooms that we can all be proud of." –Maria Sanchez
"I am very pleased with my beautiful new kitchen. The changes made with your accessibility specialist's help will make using the kitchen so much easier for me with my wheelchair. Working with E.W. Kitchens was a delight." – Sue Walsh
"It was a pleasure to work with Heather Guss and E.W. Kitchens. Heather listened to what we wanted as an overall look and feel for our kitchen redesign and helped with suggestions without trying to force her own ideas onto us. We are very pleased with the final design she came up with. In addition, E.W. Kitchen works with excellent cabinet suppliers, and was able to recommend a very good contractor to coordinate the whole project. They also have an amazing installer of cabinets." – Jane Debbrecht