Contentedly Stranded on your Accessorized Kitchen Island
Spring brings day dreams of warm breezes, sunshine, sparkling sandy beaches, and ISLANDS!!!!  We Michiganders love our spring breaks, but how great would it be if your spring island oasis could stay all year – IN YOUR KITCHEN!
Yes, we are talking about kitchen islands.  They are the centerpiece of your kitchen – which is the heart of your home!  Just as islands have evolved from the primitive space occupied by Gilligan, Marianne, and the Skipper to the lush and luxurious beauty of St. Bart's 2019, kitchen islands have evolved from a handy space to place your Sunday Evening Buffet dinner to the Culinary "Times Square" of your kitchen space.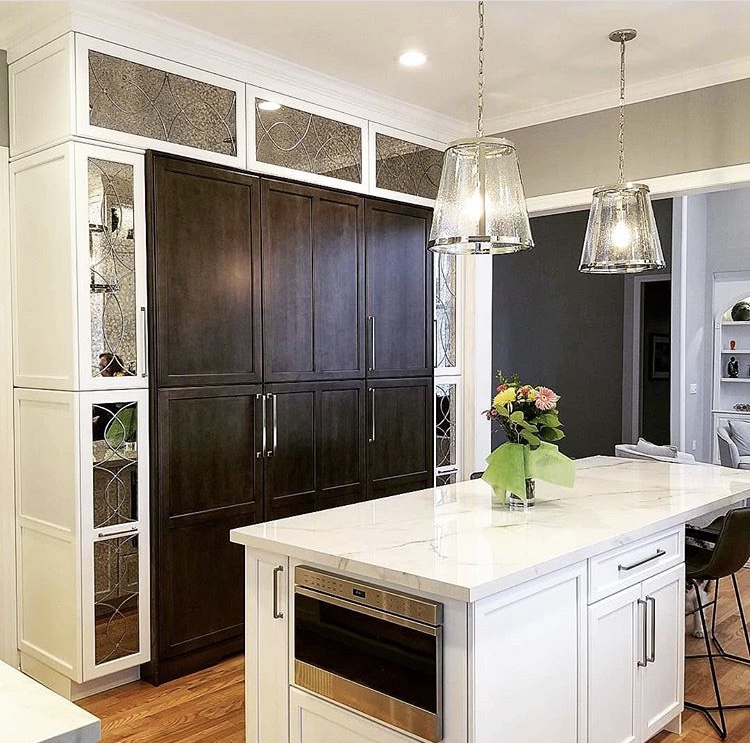 This Mouser Cabinetry island showcases a microwave drawer with seating.  
The islands that are anchored in our 2019 kitchens are filled with a bevy of fun and functional accessories:
Customized storage spaces including: device charging drawers (phones, tablets, etc.), microwave drawers, shelving for your favorite cookbooks, linen cabinets, and specialized appliance platforms.
Swanky bar areas for socializing with sublime seating, unique and beautiful extended surfaces to accommodate seating – think dark, gorgeous walnut end bar.
Exceptionally organized serving and preparation systems – such as a Galley Station for perfect preparation, service, and clean up.  A simply savant process!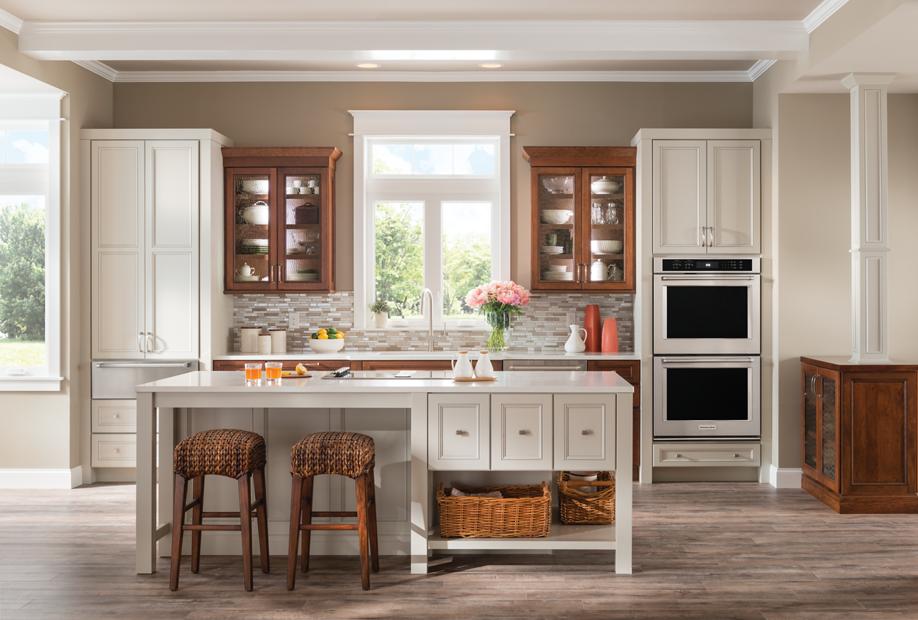 This Yorktowne Cabinetry island highlights a shelf for cookbooks and storage.
Before you begin dreaming about all of the ways that your Kitchen Island will inspire you to don leisure wear and your best Hawaiian print apron, consider a few realistic requirements for the creation of this oasis.  They are as follows:
A functional kitchen island should be at least four feet long and two feet wide. To comfortably accommodate this island, your kitchen must be at least 12 feet long and 8 feet wide.
Comfortable island seating requires at least two feet per seat. This means that if you want 4 stools at your island, it should be, at least, 8 feet long.
It is important that your island match your existing style of choice. You may feel challenged with an ultra-industrial island in your cottage themed kitchen.
Can't you just feel the warm island breezes, taste the exquisite Caribbean feasts, and imagine the umbrella garnished fresh fruit cocktails!  We would welcome the opportunity to deliver your private island.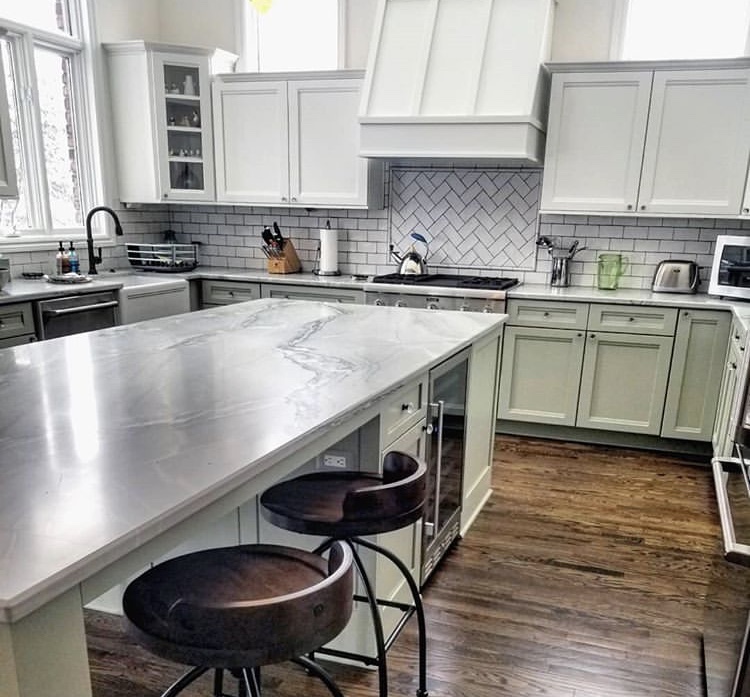 This Mouser Cabinetry island boasts a wine fridge and ample storage.
Contact us for more information about creating the ideal kitchen oasis for your home.  Function, finesse, and fun all in your own private island.  Imagine That!
< Back to Posts