Kathy Evans |
Operations Manager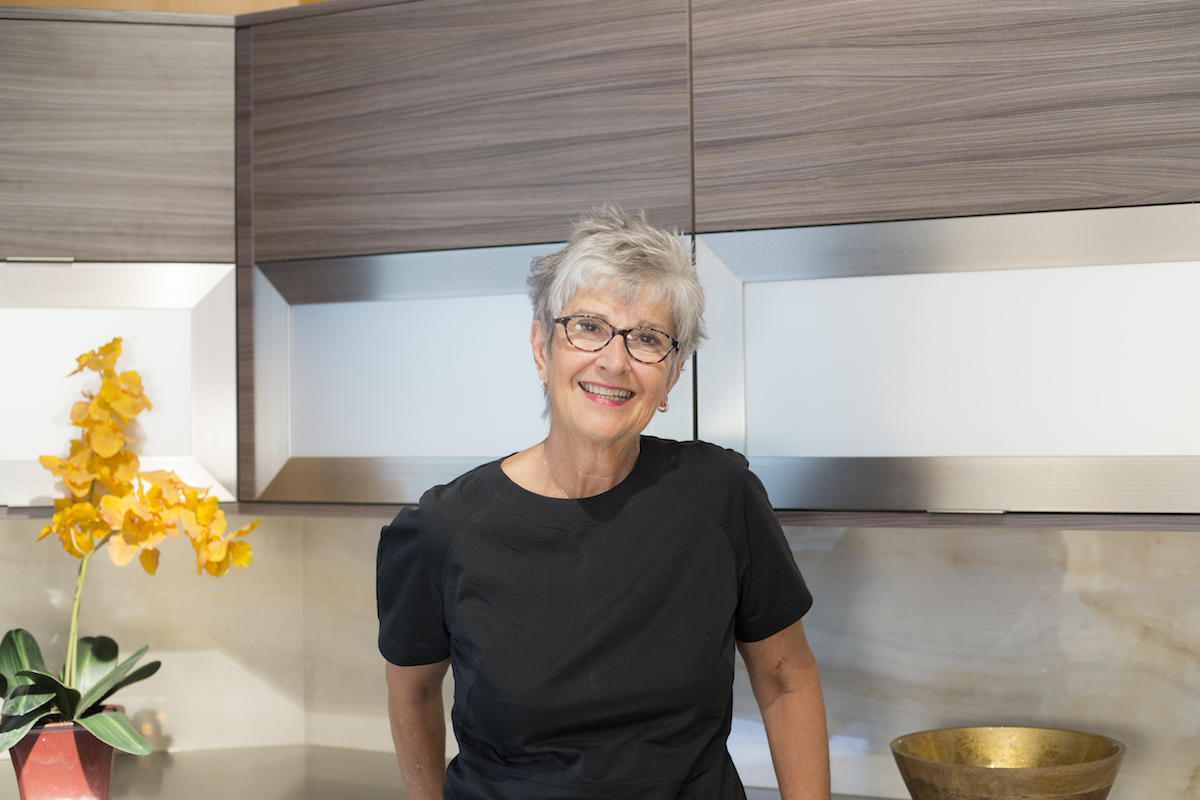 Kathy Evans is an extremely valuable member of the E.W. Kitchens Dream Team and has been for 18 years. Now serving as the Operations Manager, Kathy was originally hired as a consultant to solve the "Y2K" problem, implement a company wide network, and set up a domain for a website. Her starting point was 25 standalone computers in 1999 and a staff that committed themselves to learn the new processes in a very short time frame. Jim was pleased with the work and hired Kathy as the Operations Manager after implementation.
Having worked in three different industries prior to E.W. Kitchens including the computer, auto, and medical industries, all prior work built on Kathy's business degree.  Her work experience was focused on streamlining processes and implementing computers and software when budgets allowed, so she developed a "right first time" work ethic.
Her current role, Operations Manager, covers a variety of tasks including but not limited to, IT implementation and maintenance, accounting, tracking and auditing before financials are produced, purchasing products for clients, managing the Shipping/Receiving Department, and following up on warranties for clientele. It is fast paced and there is never a dull moment!  Kathy loves the challenging, ever-changing environment!
Outside of work, Kathy loves to spend time with family and friends playing golf, trying new recipes, and traveling the world when time permits.  She also enjoys DIY projects and is constantly challenging herself to complete home improvement projects. Being in the industry, she gets to see a wide variety of new ideas, so why not bring them home?