When Style (and life!) Evolves
What happens when you love your home's location but have outgrown the function and style?
If you're anything like these homeowners, you call E.W. Kitchens, take on a renovation and fall back in love with your home again.  When E.W.'s Dream Team met with our homeowners, they discussed their interests for updating not only their kitchen, but also their master bathroom and shared master closet – three times the fun!  The focus of our homeowners is certainly family first with a style leaning towards transitional and a hint of rustic.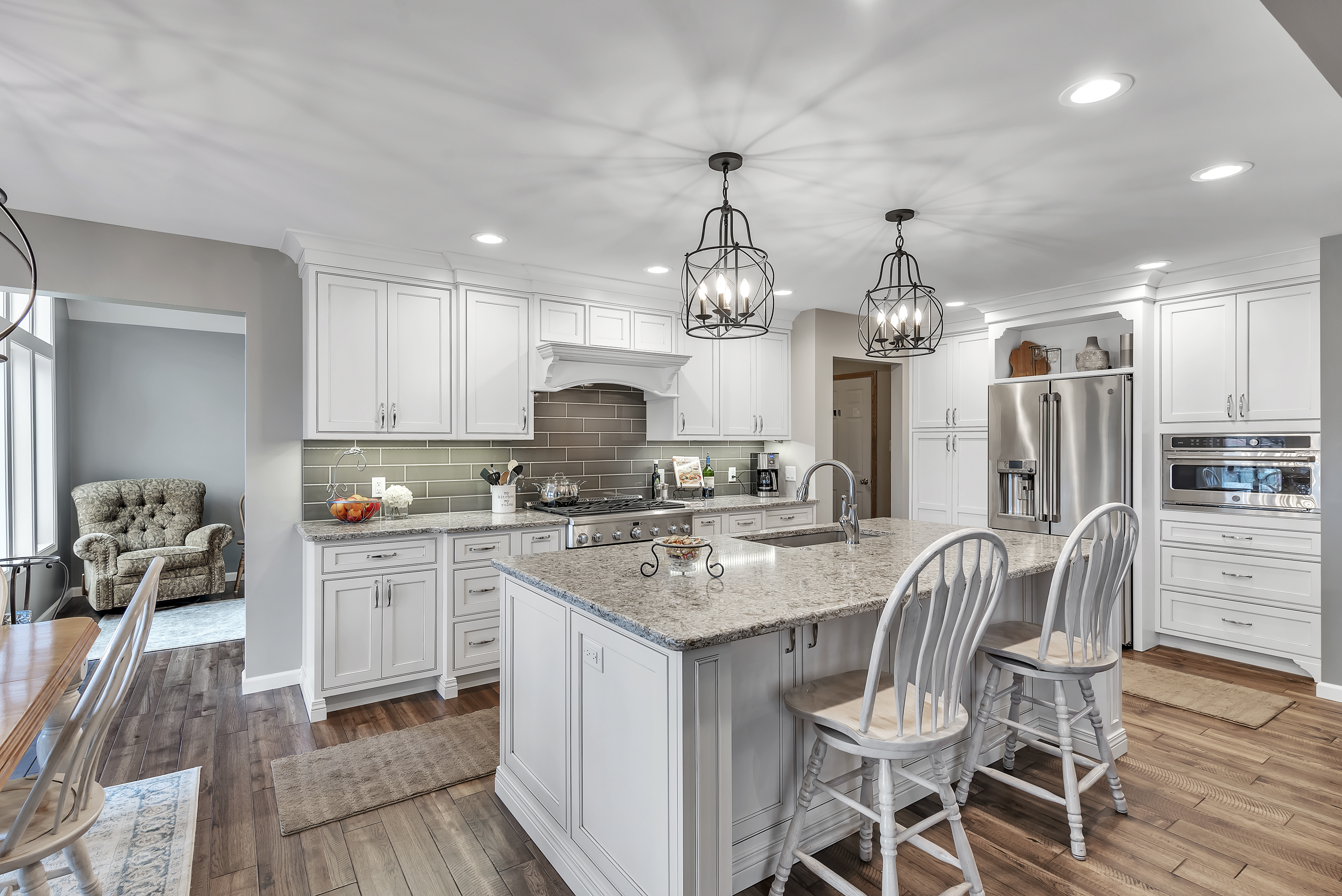 By far the largest impact on this sprawling lake home is the new kitchen. The maple Mouser Cabinetry doors are painted in white with a chocolate glaze.  Function has nothing on style in this space with the oversized island with ample storage, detailed range hood and top notch appliances.  The open shelving over the refrigerator allows the homeowners to showcase some of their meaningful trinkets from family trips.  The skinny horizontal subway tiles in gray perfectly compliment the matte black rustic pendants and the brushed nickel pulls.  Because this family still wanted a work station in their kitchen, we opted to build a small desk parallel to the island.  It's hard to get upset paying bills with a view like that!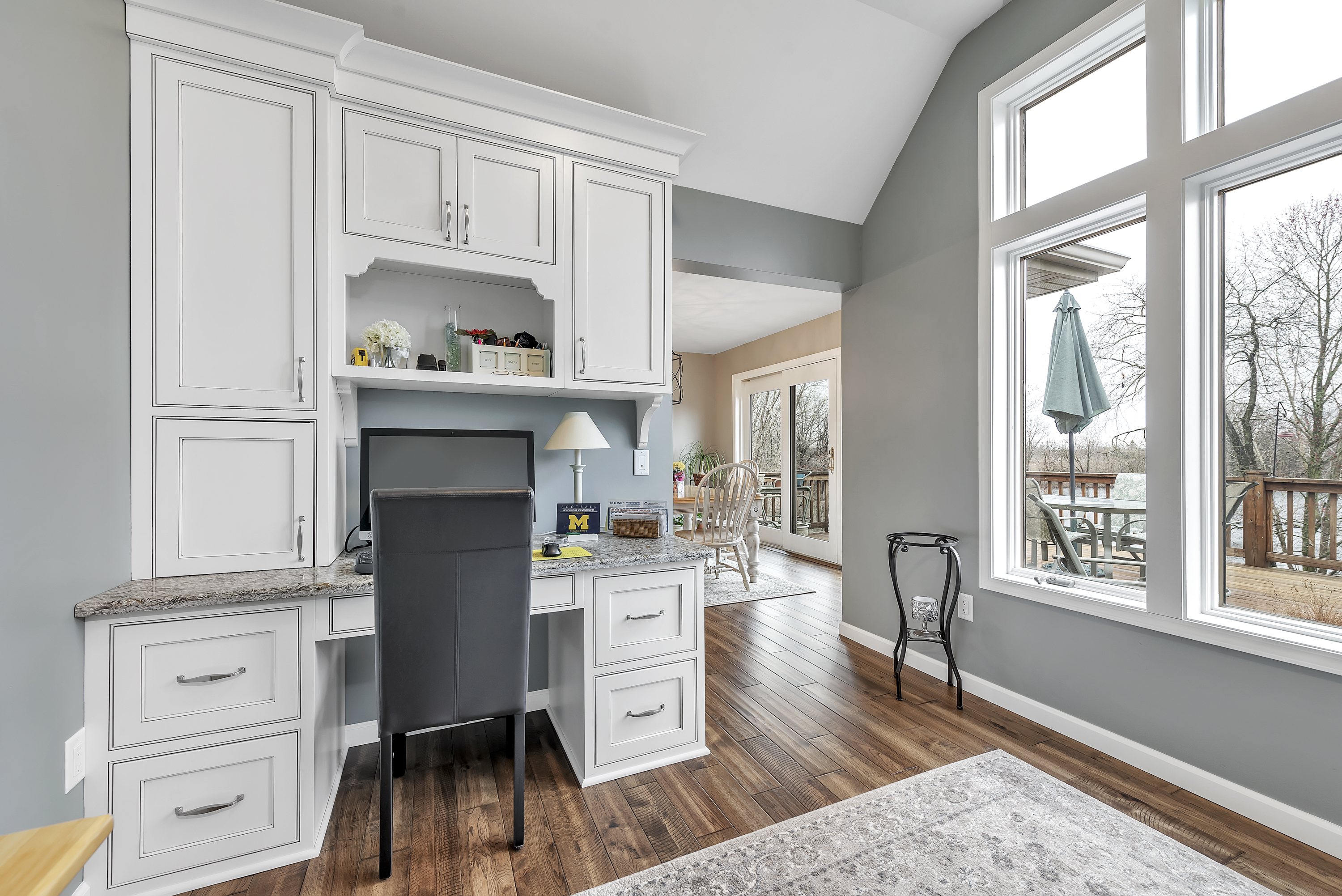 Next up in this remodeled beauty is the master bathroom.  This space, now functional for two (with room to share!), was designed in Yorktowne Iconic Alder with a cappuccino glaze.  The addition of the mercury glass door insert provides a eye-catching way to hide all personal belongings and leaves the Quartz counter top clean and clutter-free.  We love the texture the knotty cabinetry brings to the space, especially when paired with the rustic-inspired tile.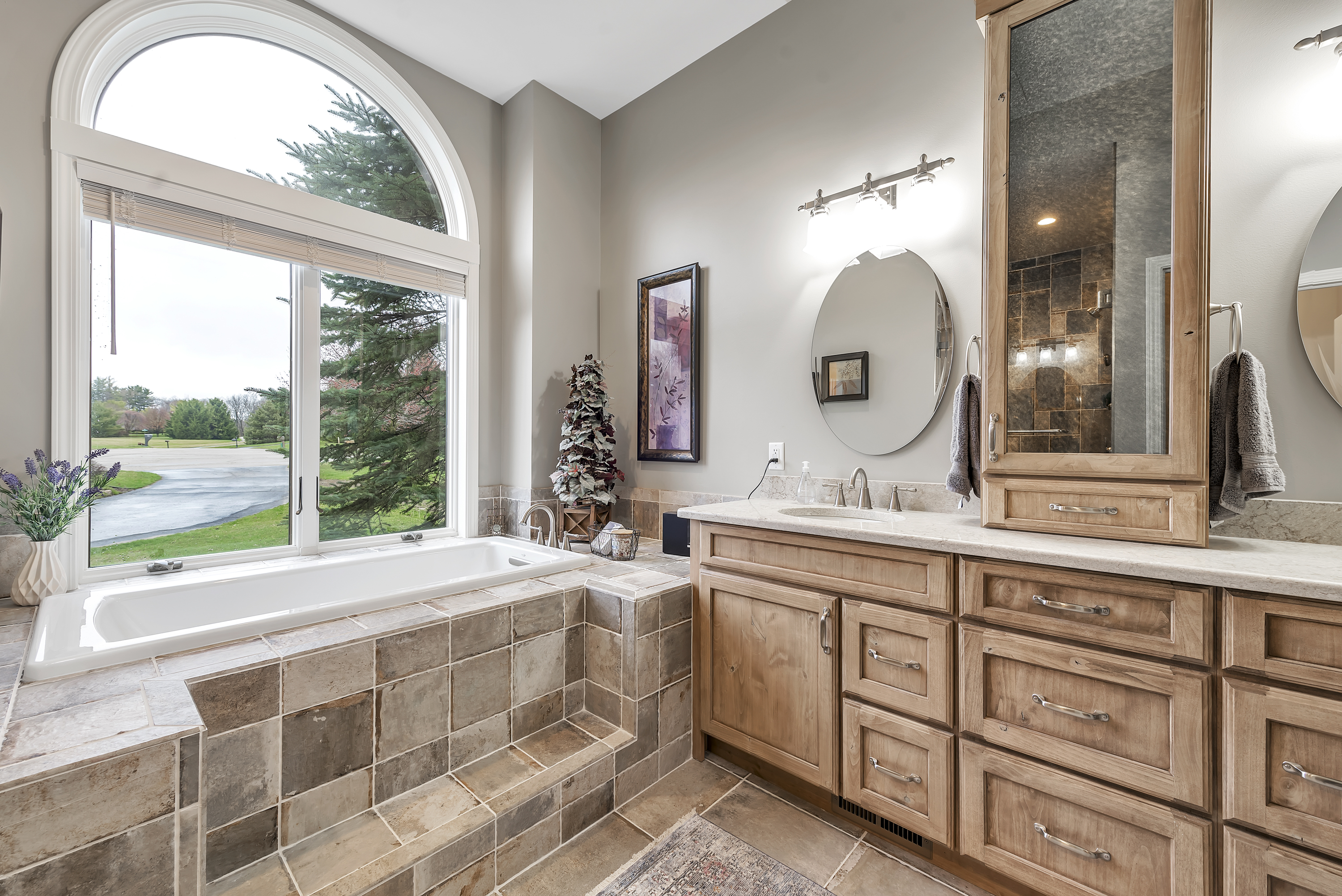 Now, remember back in Kindergarten when we all learned that "Caring is Sharing"?  As it turns out, in a organized and effective closet space, that's totally true!  This custom closet was designed with Mouser Centra Cabinetry and provides our homeowners with ample storage space, including show racks, open shelving and plenty of space for hanging clothes.  We're loving the addition of the indigo cabinetry that doubles as drawers for smaller personal items and a bench to put on shoes.  Talk about function!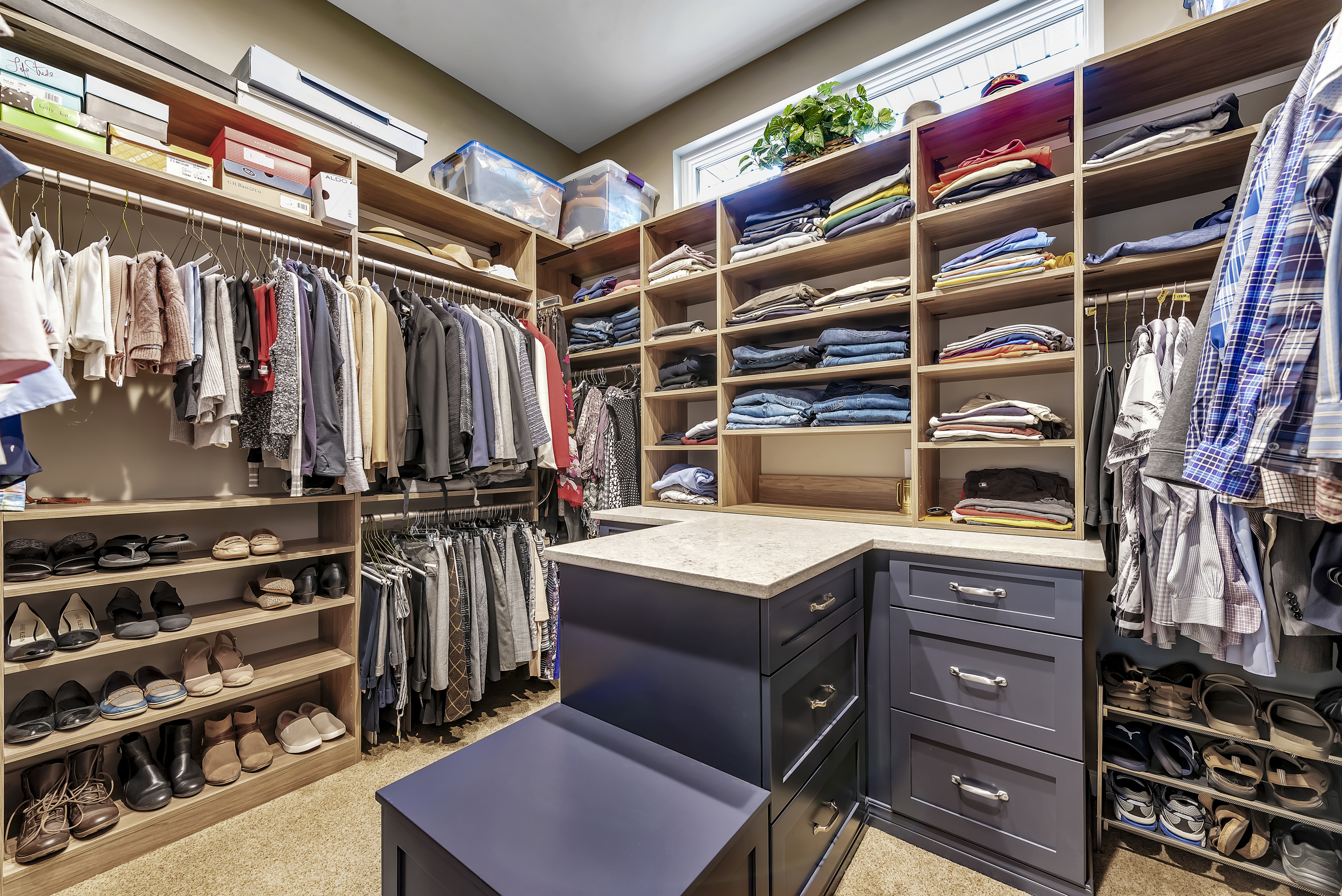 < Back to Posts