When Function and Design Meet…
When the Gusick family found their "dream home", they probably wouldn't have used the word "dream" to describe the state of their kitchen.  Sure, it was large and had a lot of cabinet and countertop space, but the function and flow didn't work for their busy family of 7.  Enter E.W. Kitchens.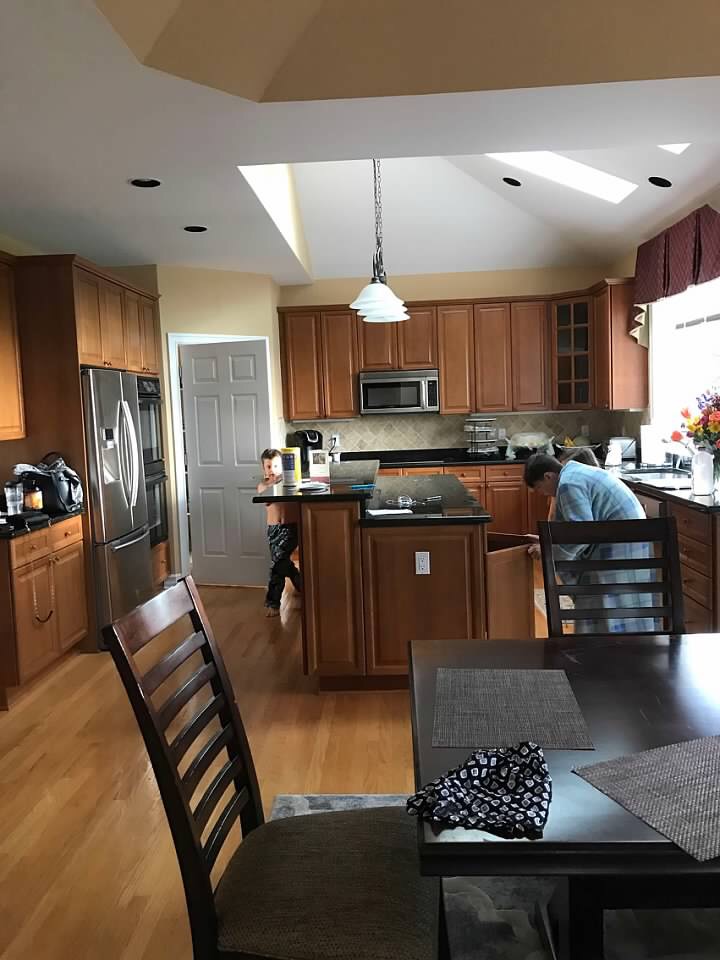 Working with their designer, Heather Yohe, the homeowners sat down to discuss their design needs and visualize the space. Their goal was twofold: create a classic, timeless and custom look that also met the needs of this busy household.  Our homeowners had a pretty clear idea of their must haves, which included appliance garages (to keep those beautiful quartz countertops uncluttered), double dishwashers (can we get an amen!?) and also an oversized island to seat their large crew.  They also knew they wanted to include dedicated spaces to cater to their love of entertaining (hello, you big beautiful Thermador wine fridge, you).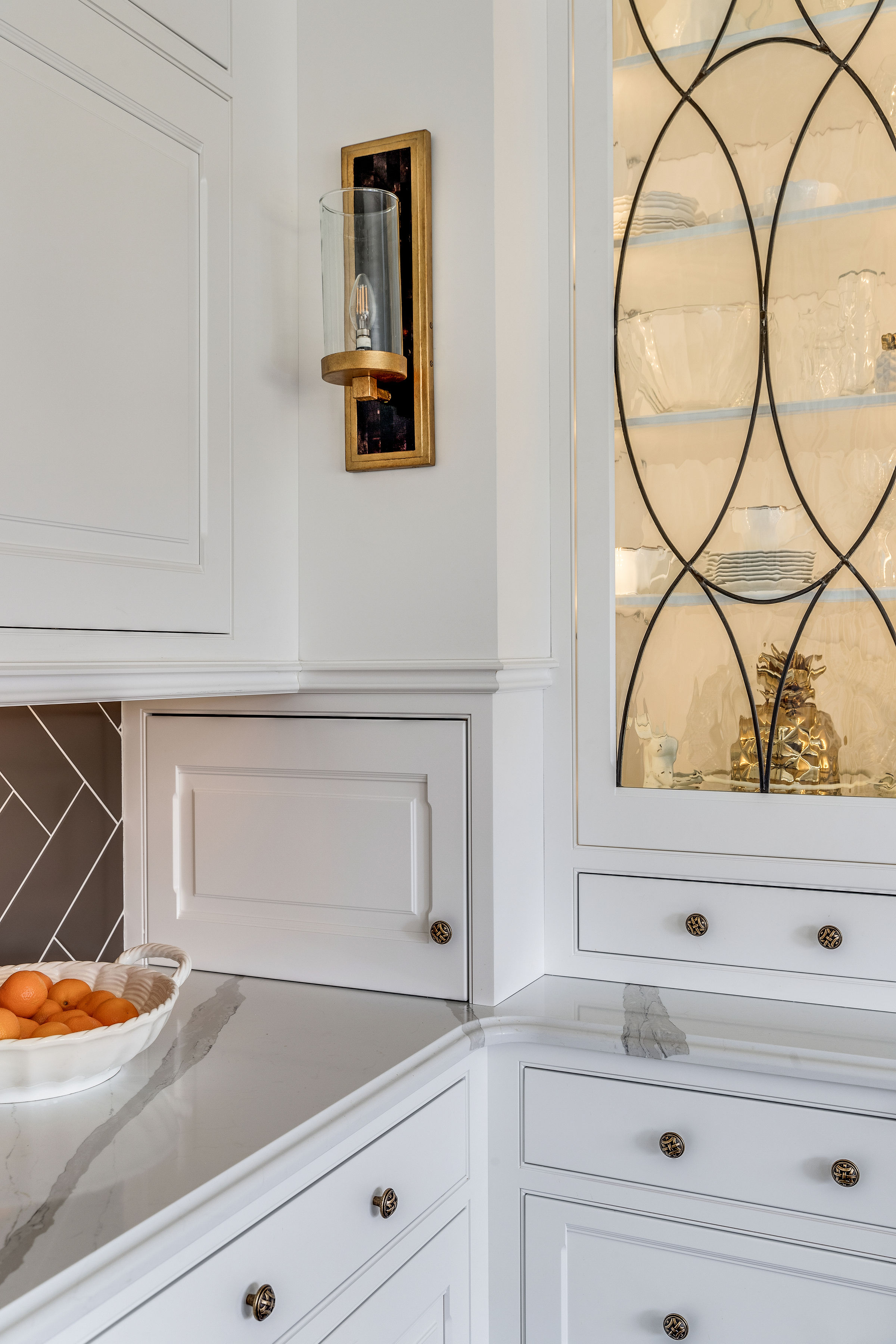 This space was certainly designed with function in mind but design followed shortly behind.  Considering the flow of traffic, they chose to eliminate a corner walk-in pantry and opted for a free-standing pantry.  The pop of color adjacent to the white perimeter cabinetry brings not only a pop of visual interest, but also function.  The snack drawers and pull-out shelving make this a must-have for this busy space.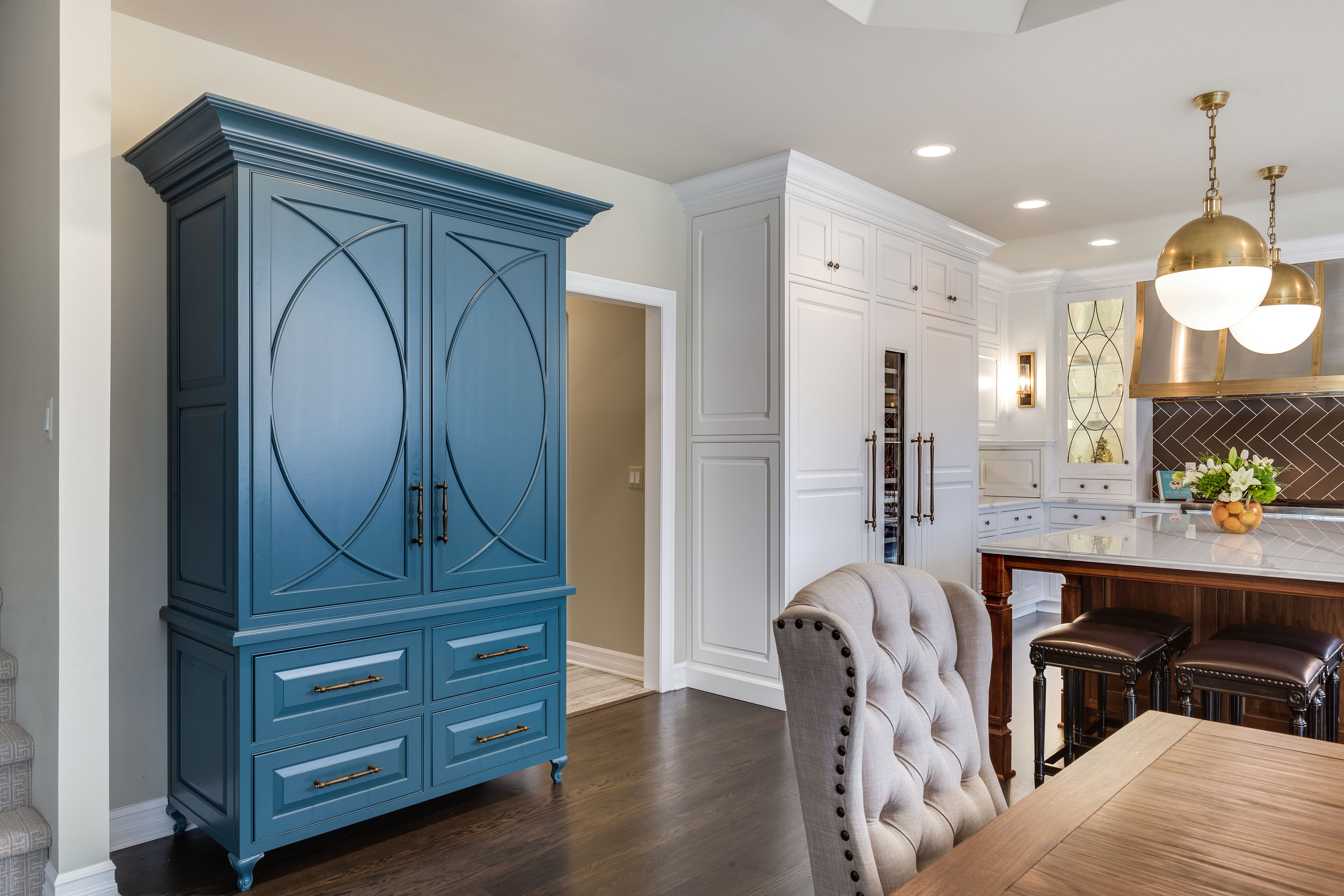 Regardless of where you look in this kitchen, there's no lack of stunning design elements.  The custom oversized range hood designed in mixed metals is as visually appealing as it is functional, venting over the 60 inch Thermador range.  The double-arched mullion doors provide a decorative accent and offer our homeowner the opportunity to showcase her beautiful flatware.  The intricate details flow into all aspects of the kitchen, including the hardware, lighting, and island legs.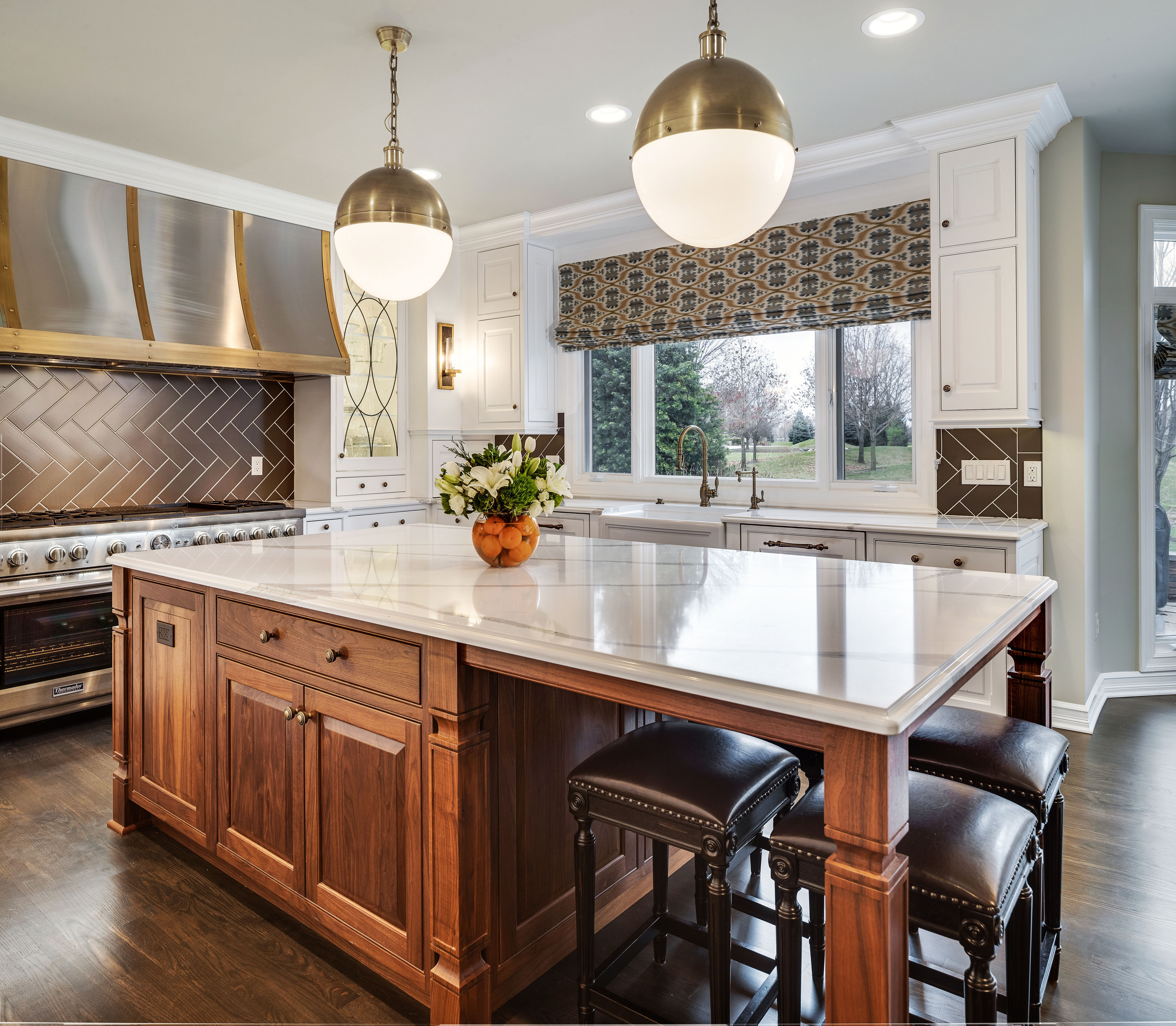 Opposite of the family's dinner table is a custom-designed wet bar in a beautiful walnut wood, the same cabinetry of the island.  This area was also designed with a busy household in mind with the refrigerated beverage drawers and additional ice maker.  The addition of mercury glass mirror behind the bar brings yet another stunning design element to the space, while highlighting the family's beautiful glassware and collection of momentos from special family memories.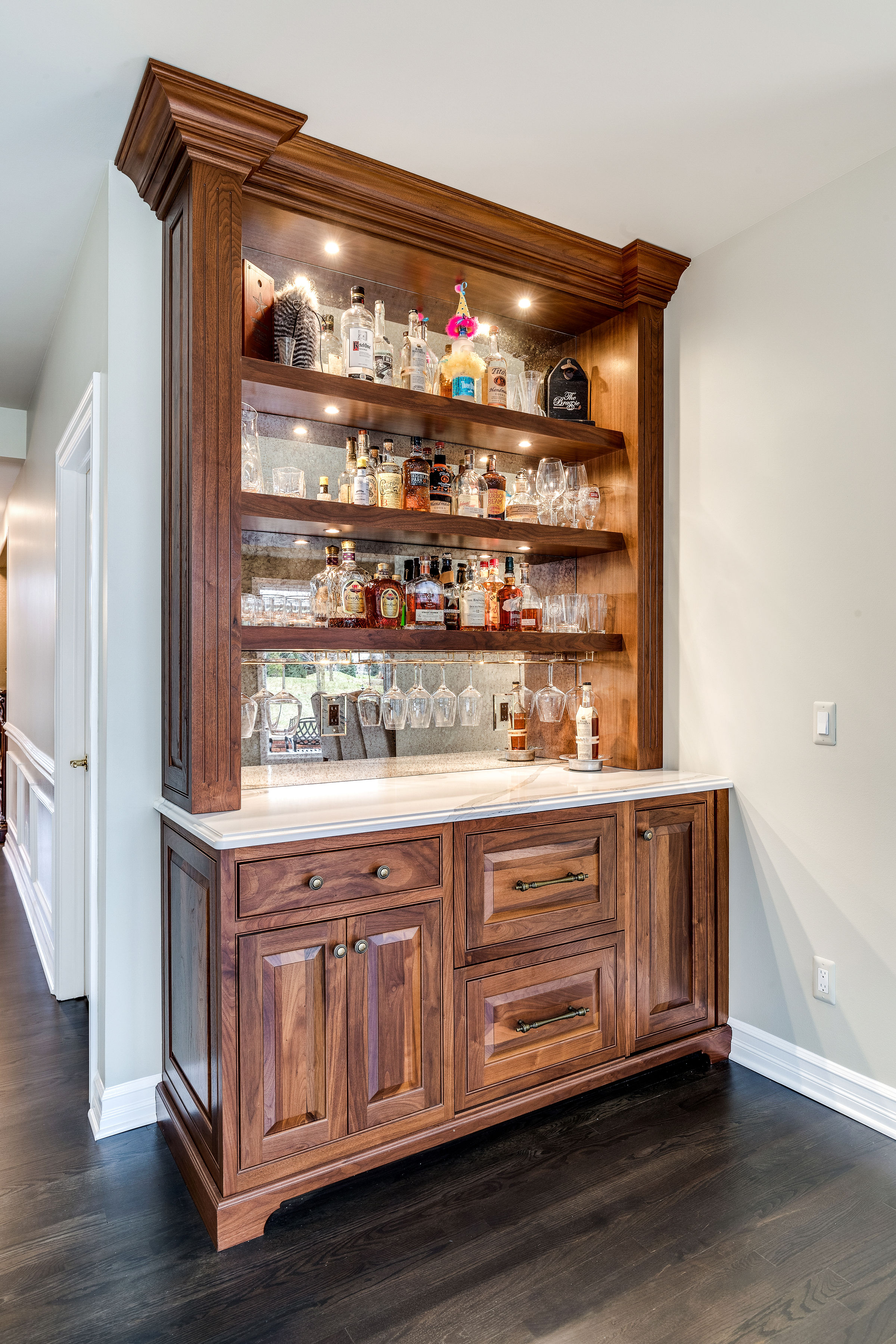 Our homeowners have already started making some incredible memories in their new kitchen and we wish them many, many more!  Now… let them eat (cup) cakes!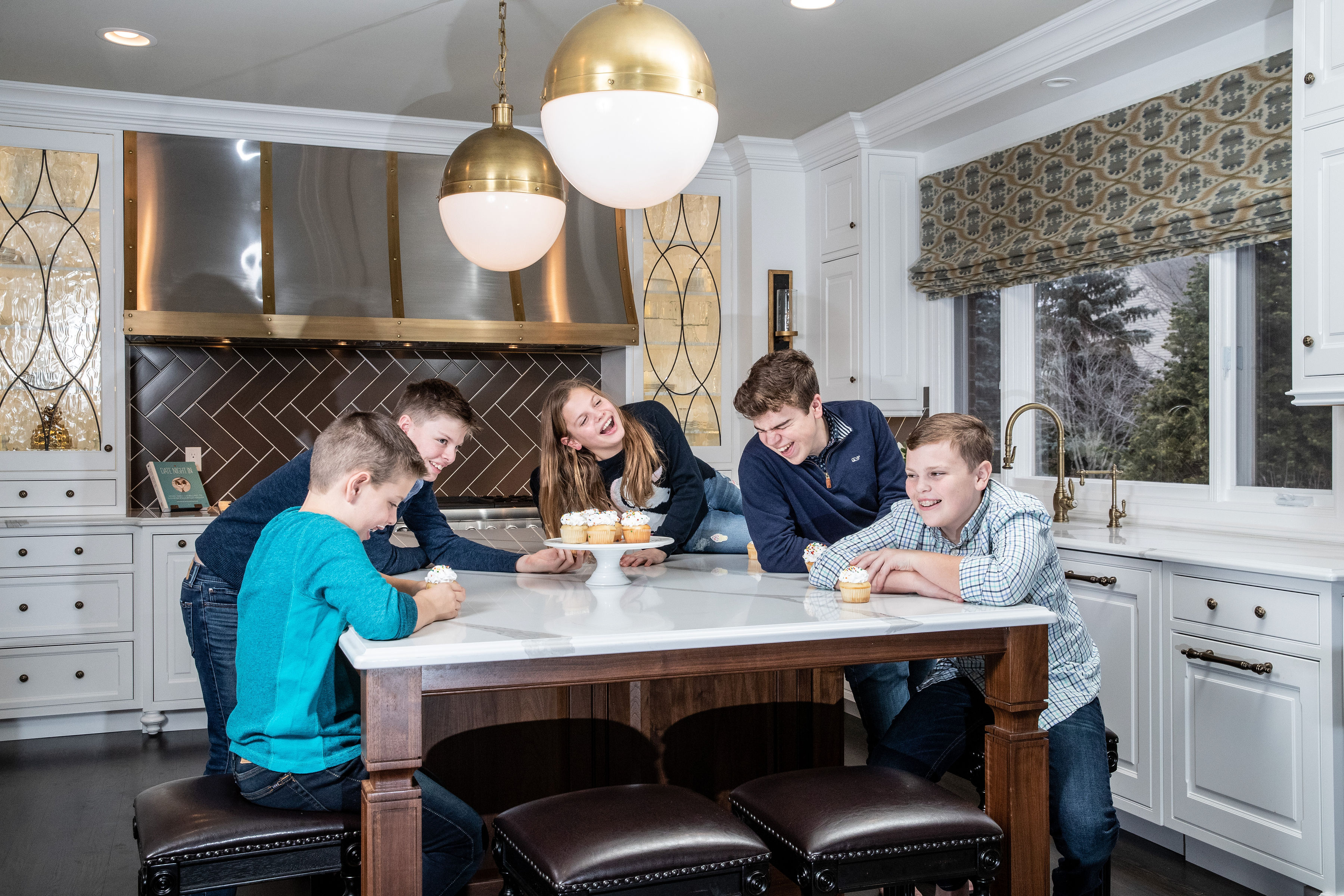 < Back to Posts