Ronnebaum-Boyd Residence: A Diamond in the Rough
Restorative Character
Project: Ronnebaum-Boyd Residence | Designer: Rosemary Hanaway with Art Harrison Design Studio | Cabinetry: Ayr Cabinetry
The Ronnebaum-Boyd residence was an older home in Palmer Woods, Michigan, that needed a lot of work! The clients saw a diamond in the rough and were inspired to restore the home and bring it back to its original beauty. All materials used were either restored or replaced with new products that maintained the original look of the home. It was such a great look!
We worked with Art Harrison Design Studio on this project and had a great time really figuring out our client's lifestyle so we could create the kitchen of his dreams.
The client loves to cook and entertain. He also cans his own jams, pickles and spaghetti sauce! So of course, a pot filler was added to the kitchen to accommodate large canning pots.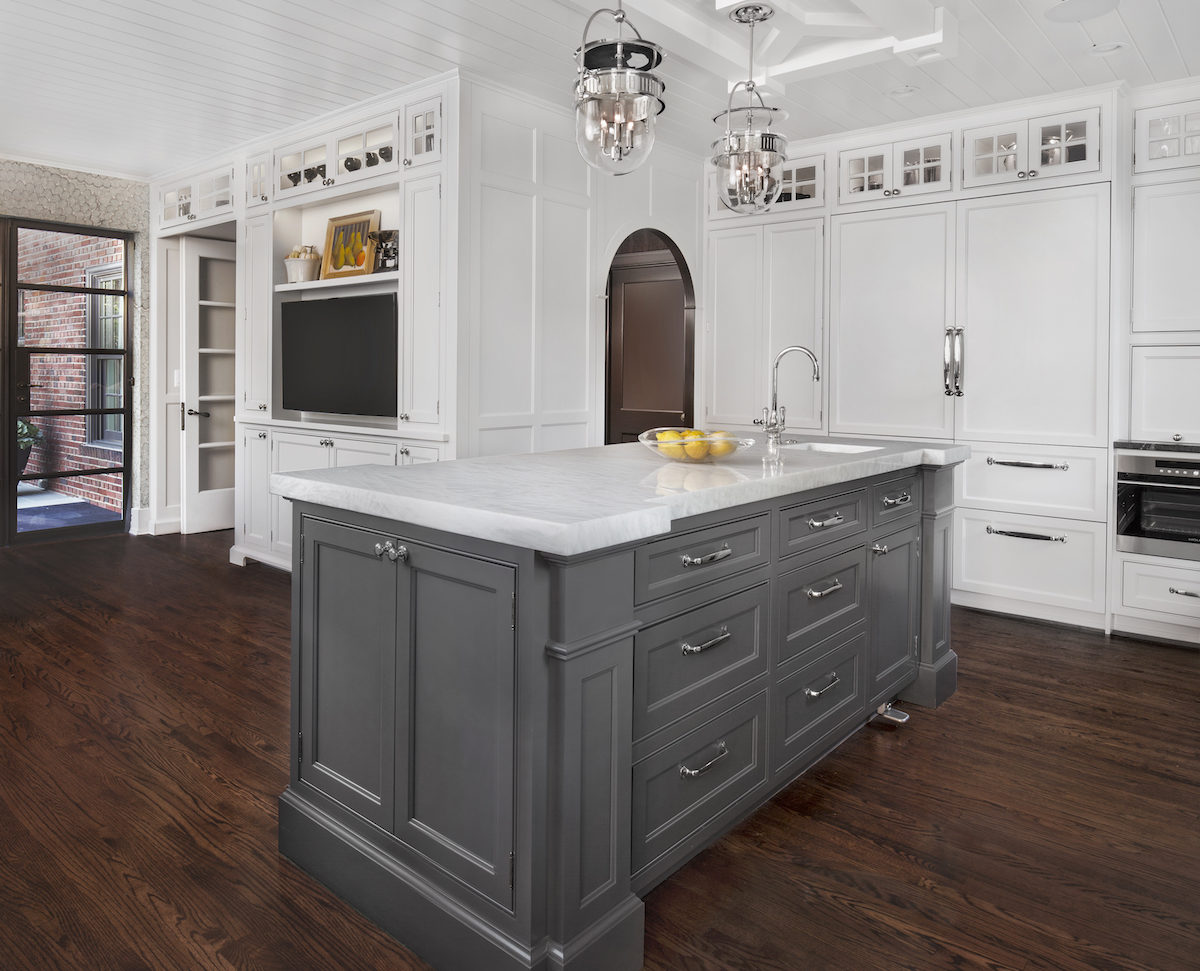 We decided to go with the Ayr cabinets with a beaded inset door, which is typical of the period that the home was built. The island is a deep rich gray with a glossy white Quartzite counter top, while the kitchen surround reverses that color scheme, with white cabinets and a rich gray matte counter.
We then moved into the master closet, which was custom designed for the needs of the client. It included custom tie racks, hampers, a window seat with a large drawer for sock as well a cozy place to put them on. The cabinets on both sides of the mirror open to hold watches. And the spiral staircase actually leads to the third level…a large party room and dance floor!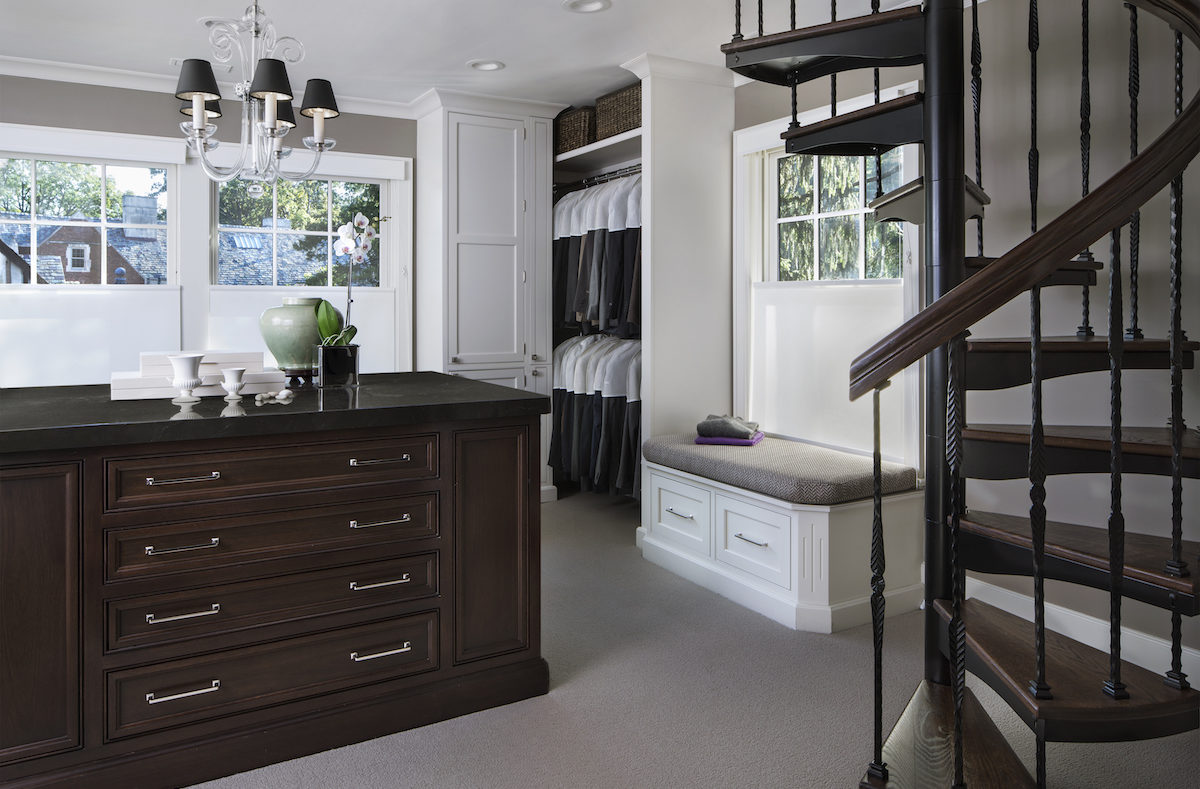 We felt there are a combination of things that made this project unique: the 6×12 subway tiles with a contrasting grout, the decorative metal hood, and the combination of contrasting cabinetry colors with different countertop materials and colors really helps this kitchen stand out.
It truly became the diamond it was meant to be!
< Back to Posts