The Workstation of Your Dreams: The Galley
Wouldn't it be nice if your kitchen sink was more than just a sink? What if it was a super-functional, smart and stylish workstation where you could prepare, serve, entertain, and clean up all in one convenient place?
The kitchen sink is the hub of your kitchen and spending time there should no longer be an afterthought.  We're thrilled to partner up with the Galley Workstation to provide our clients with this award-winning and innovative new product which represents a whole new category of kitchen appliance.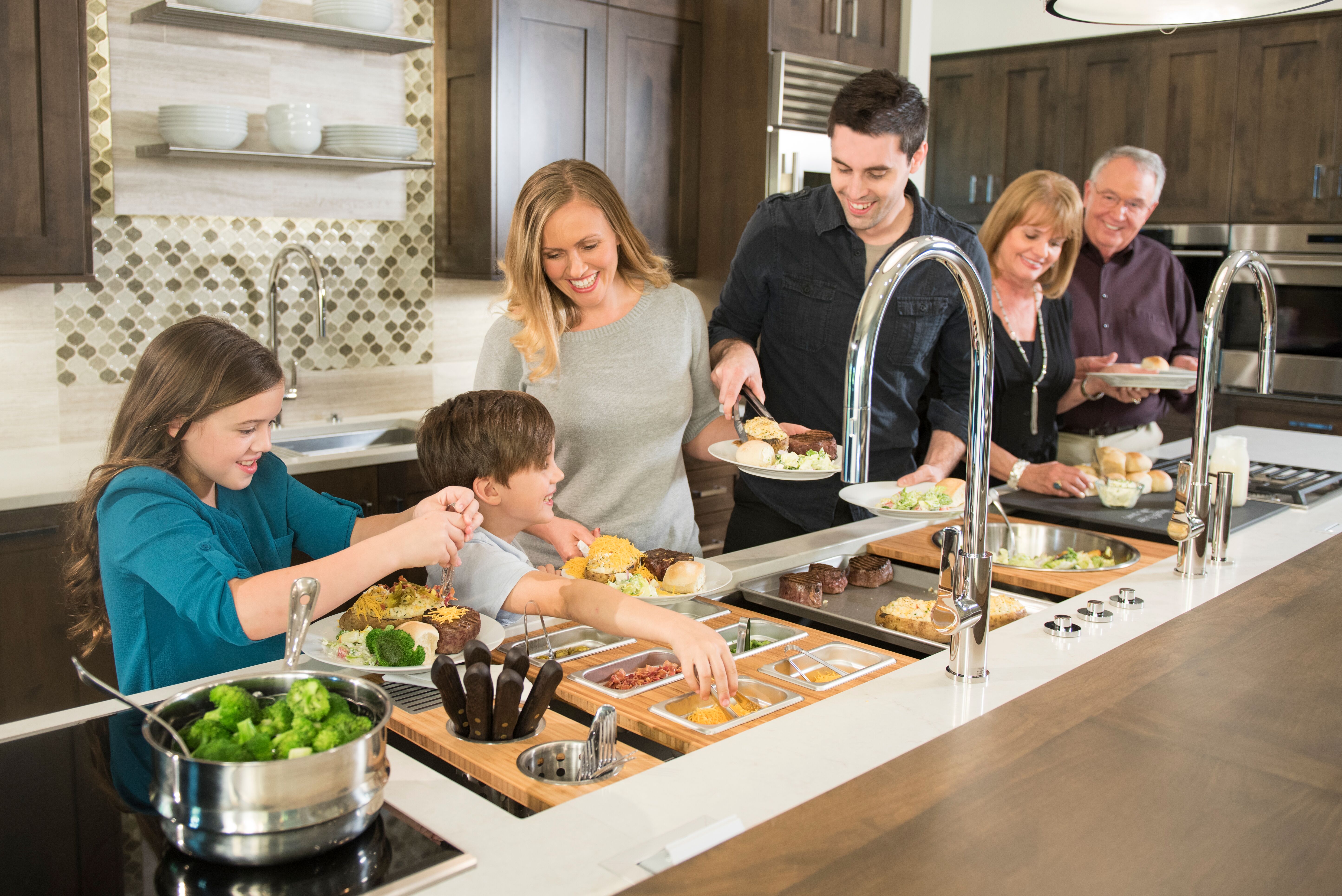 From small family dinners to large parties, The Galley Workstation will revolutionize the way you use your kitchen.  Customizable with 1 or 2 bowls, fitting anywhere from 1-4 cooks, this solution can easily turn your kitchen into the entertaining zone of your dreams.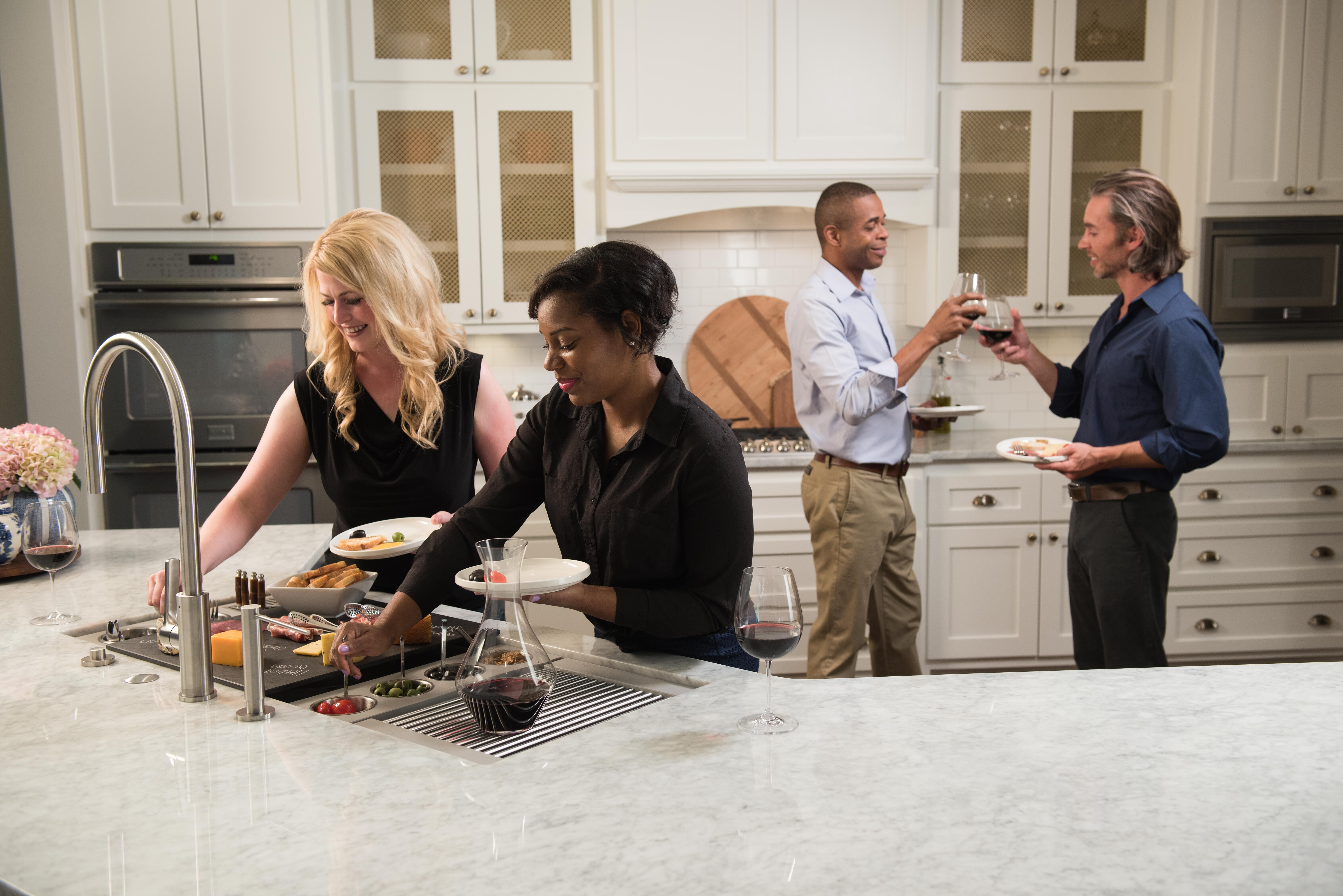 The Galley Workstation is available in six standard sizes, ranging from 2 to 7 feet and can be customized to suit any size or style kitchen.  The workstations are paired with the state of the art Galley Tap, available in a wide range of 6 colors.  The kitchen is most functional and ergonomic when adding an induction cooktop next to the Workstation.  As with all our products, each Galley is thoughtfully designed, engineered and hand-crafted in the USA.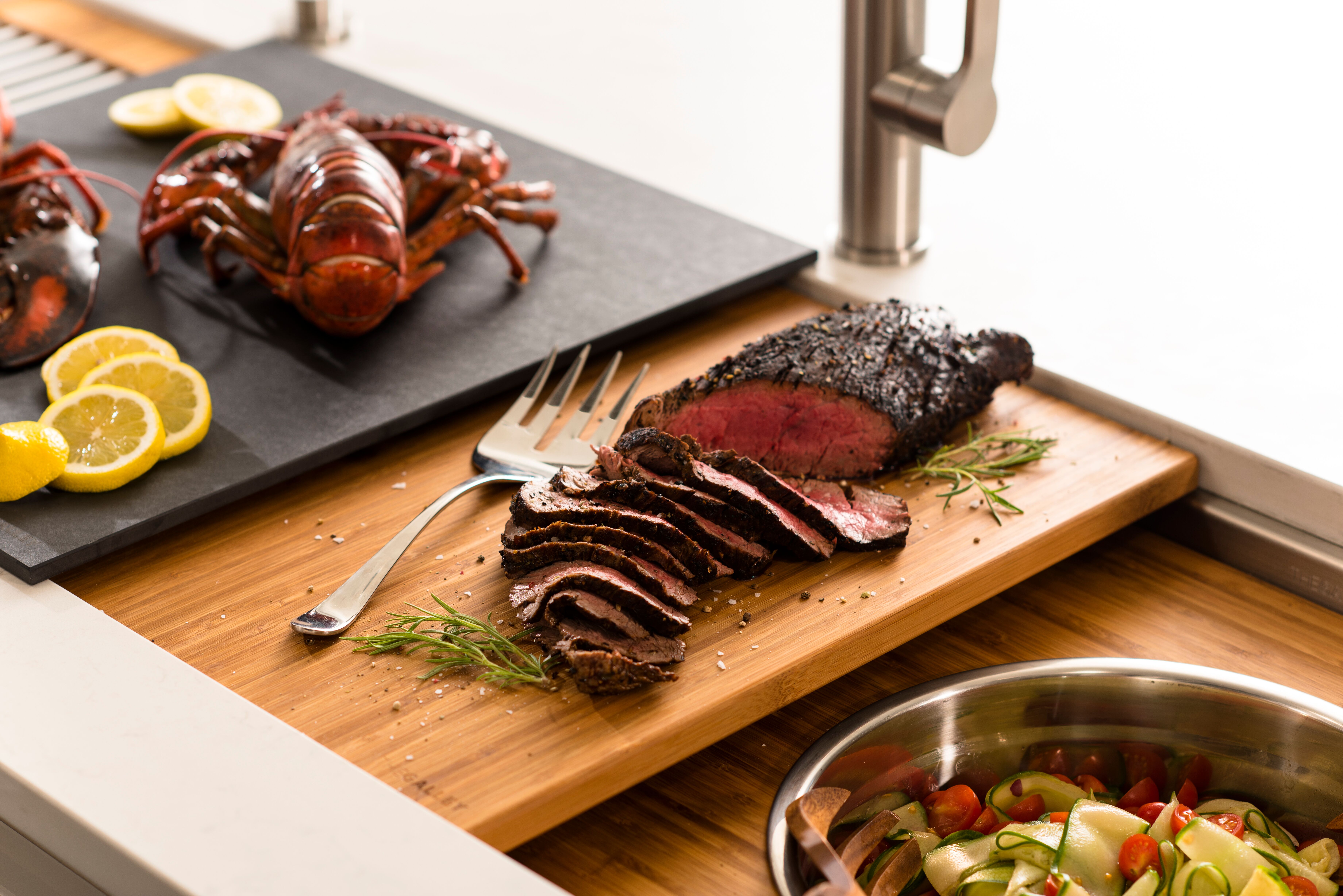 Talk to a member of our Our Dream Team today to learn how to make this functional and stylish workstation a part of the kitchen of your dreams tomorrow!
< Back to Posts