The Outdoor Kitchen You Never Knew You Needed
Come on, it's not that far from my indoor kitchen to my patio; is it really necessary for me to have an outdoor kitchen too?
Of course it isn't necessary; it's like having a dishwasher – if you've never had one, you don't miss it. But once you've used one, you wonder how you ever got along without it.
There's a reason why outdoor kitchens have become increasingly popular over the past decade – they're awesome.  Stay with us, here.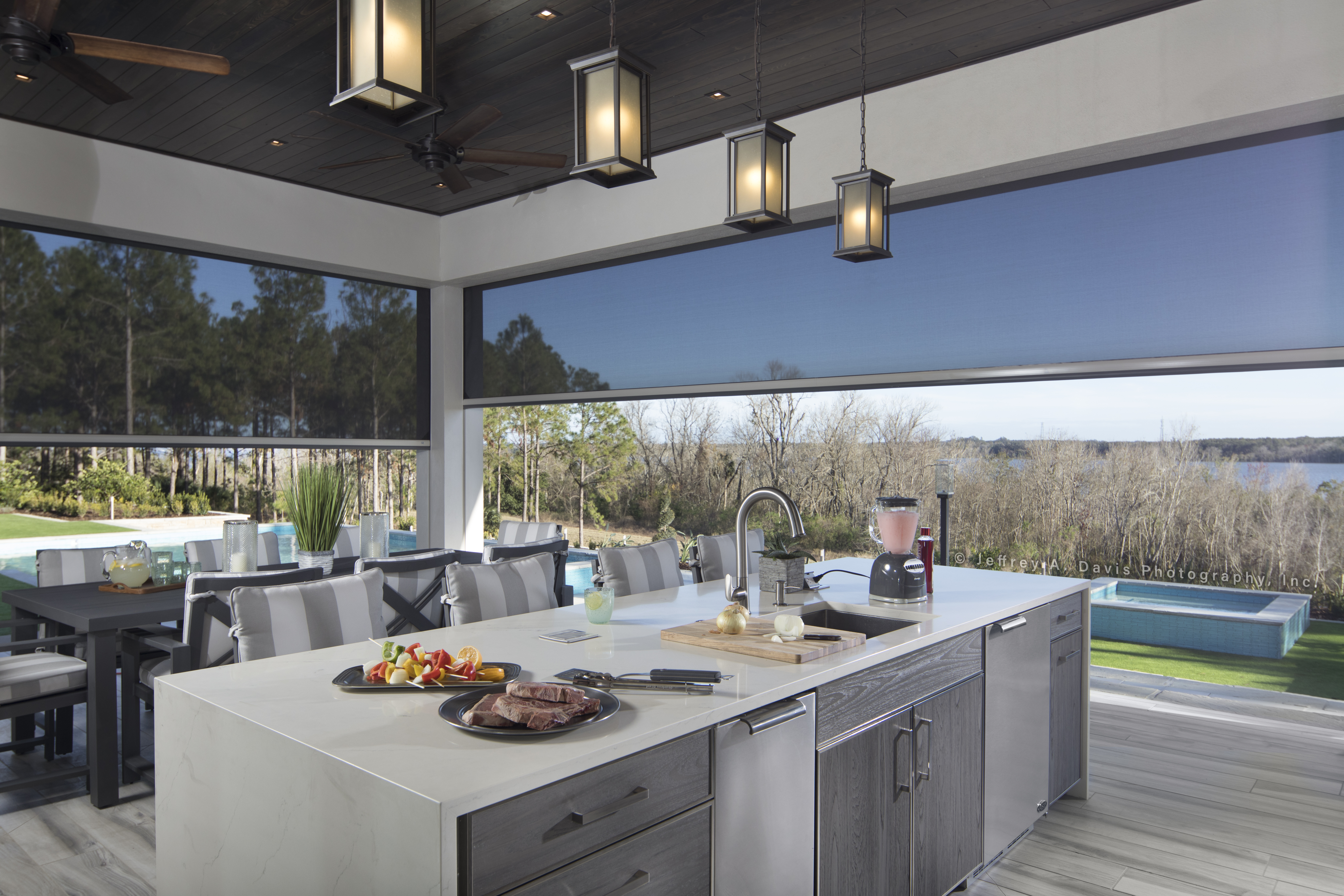 There are other reasons why having an outdoor kitchen is a great thing… it's convenient! Okay, so we've determined it's not so far from your indoor kitchen to your patio; but who wants to lug everything outside and then back in again when the party is all over?  Plus, outdoor kitchens  provide a place to keep the cold items cold while the warm items stay warm.  That means less trips in and out of the house and more time enjoying yourself in the great outdoors.
An outdoor kitchen may be super practical, but it also adds a luxurious feature to your home, increasing the perceived value in case you ever choose to sell. All those ooohhhsss and aahhhsss from potential buyers will turn into more money in your pocket.  Outdoor kitchens also can increase your square footage for entertaining, too!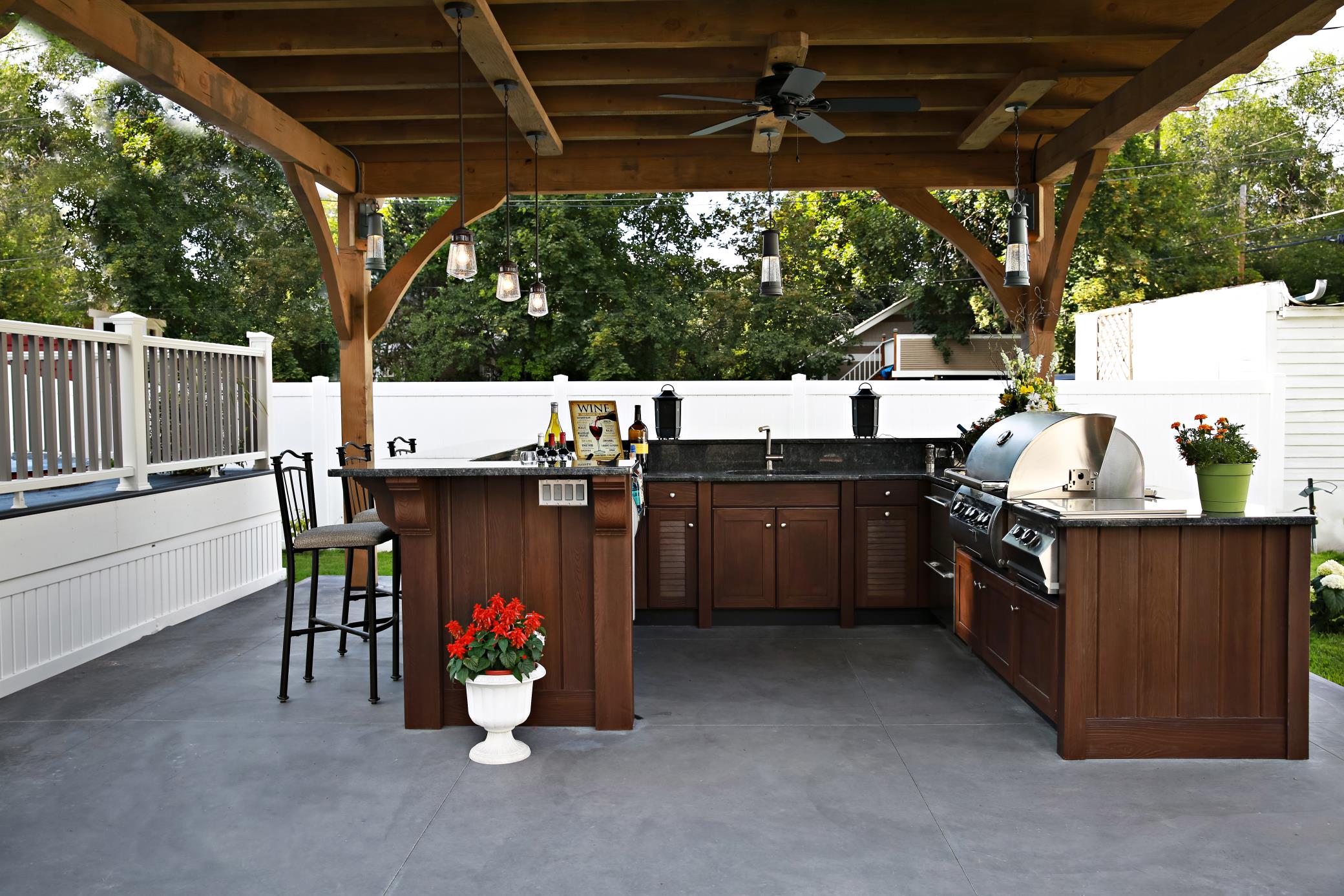 So where do you start?  With E.W. Kitchens of course, and more specifically our newest outdoor cabinetry line, NatureKast.  This brand has revolutionized the outdoor kitchen industry by offering the first 100% weatherproof cabinet using a technologically advanced resign system that perfectly replicates the natural color and texture of real wood.  That's right, you get the look and feel of wood without the yearly maintenance!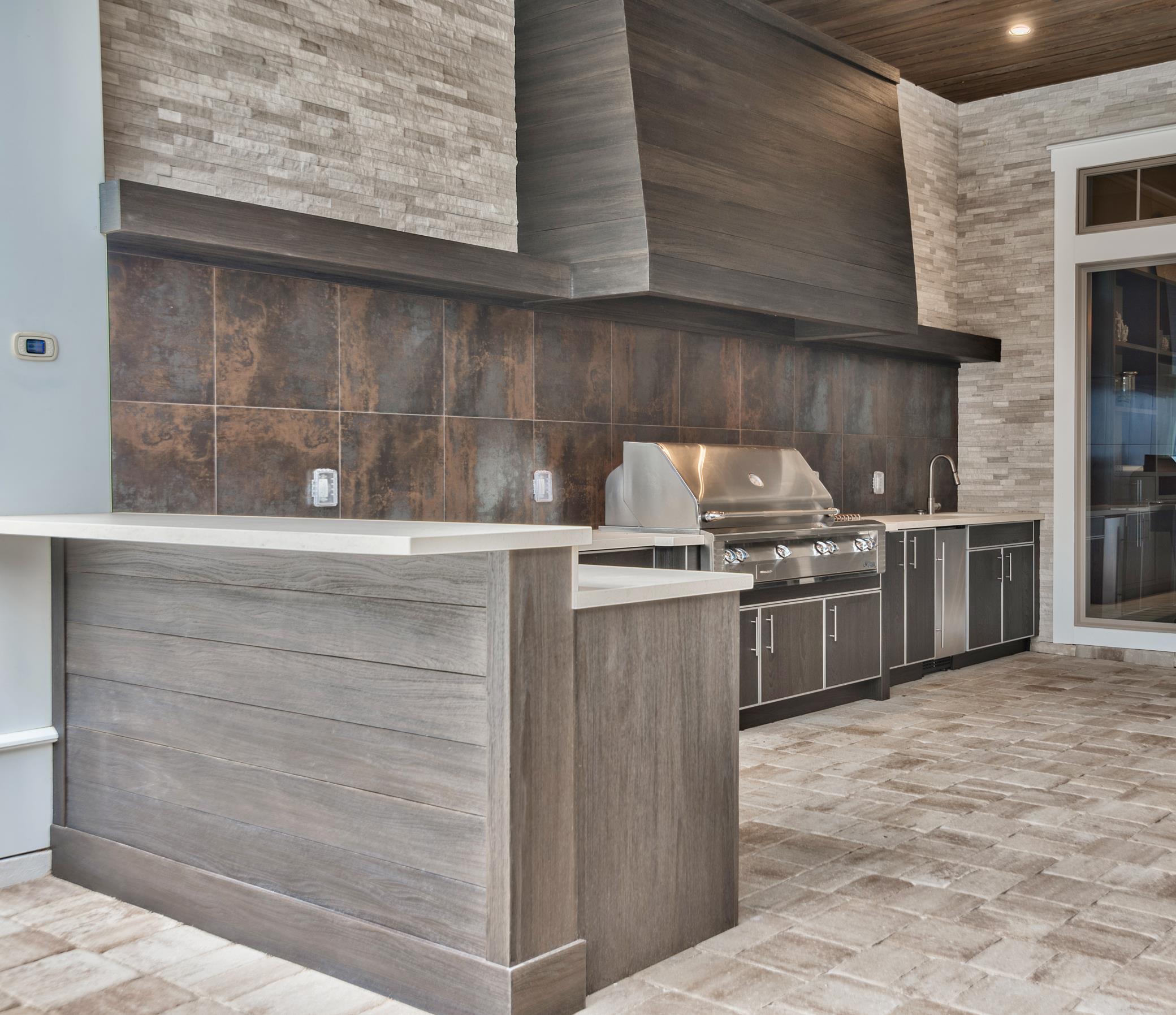 With 4 types of door styles available in a wide range of colors, any style and look is feasible.  There are endless functional details that can be added including comfortable seating, bar, built-in grill, pizza oven, a pergola or fire pit.  We're excited to continue to deliver beauty in cabinetry excellence, only this time, outside!
< Back to Posts