Sleek and Inspiring: Today's Modern Kitchen
If flawlessly beautiful matte and euro style cabinetry is your preference look no further.
We are excited to introduce this revolutionary new cabinetry technology called Fenix NTM.  Both fingerprint and scratch resistant this cabinetry provides the chicest look in modern design.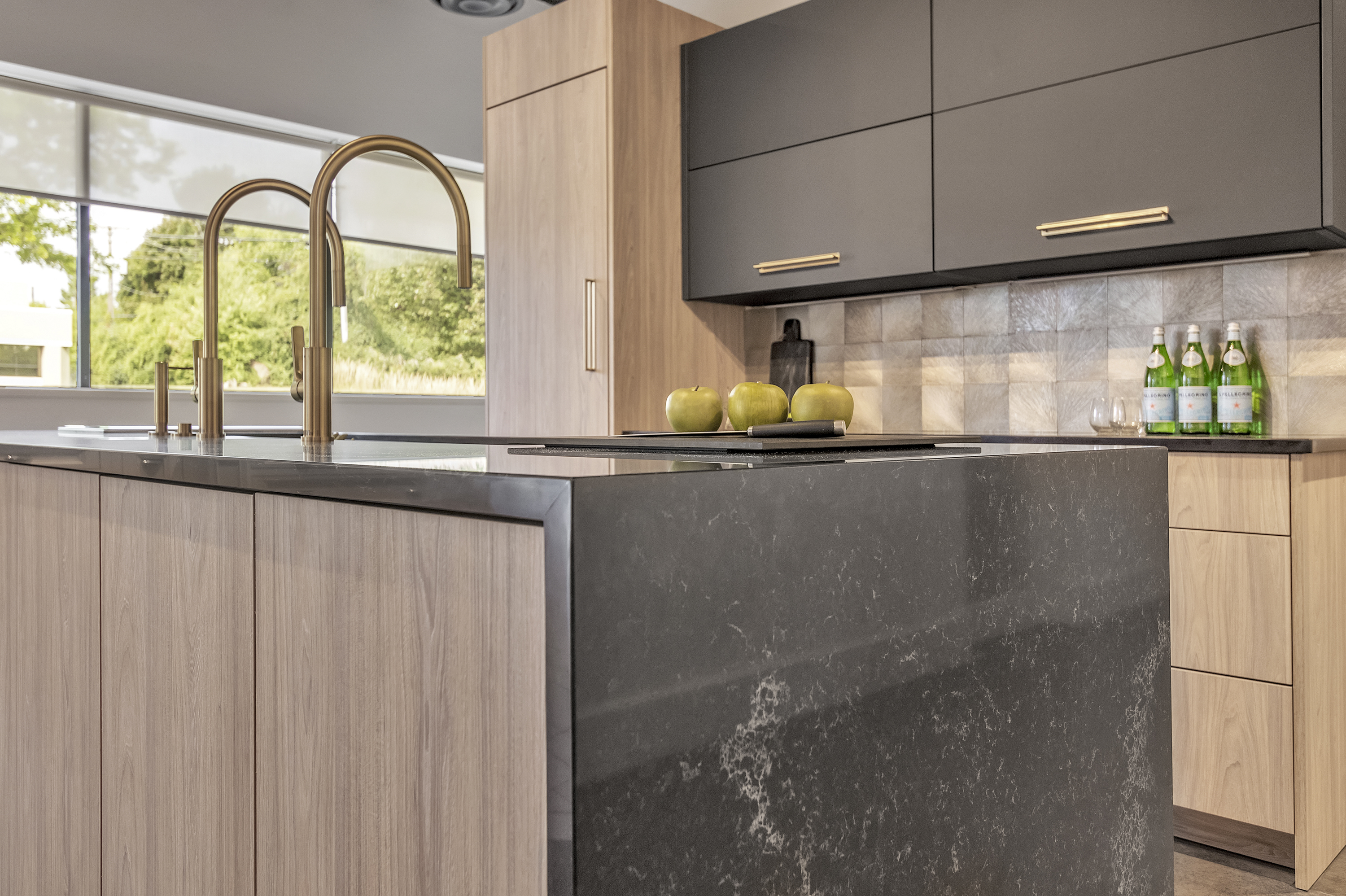 The Fenix material itself is easily compared to a real life kitchen super hero protecting and defending your kitchen!  With super powers like minimizing smudging and finger prints, and enhanced anti-bacterial properties it will help keep your kitchen not only looking clean but also staying clean.  The material is also water-repellant.  What can't this material do?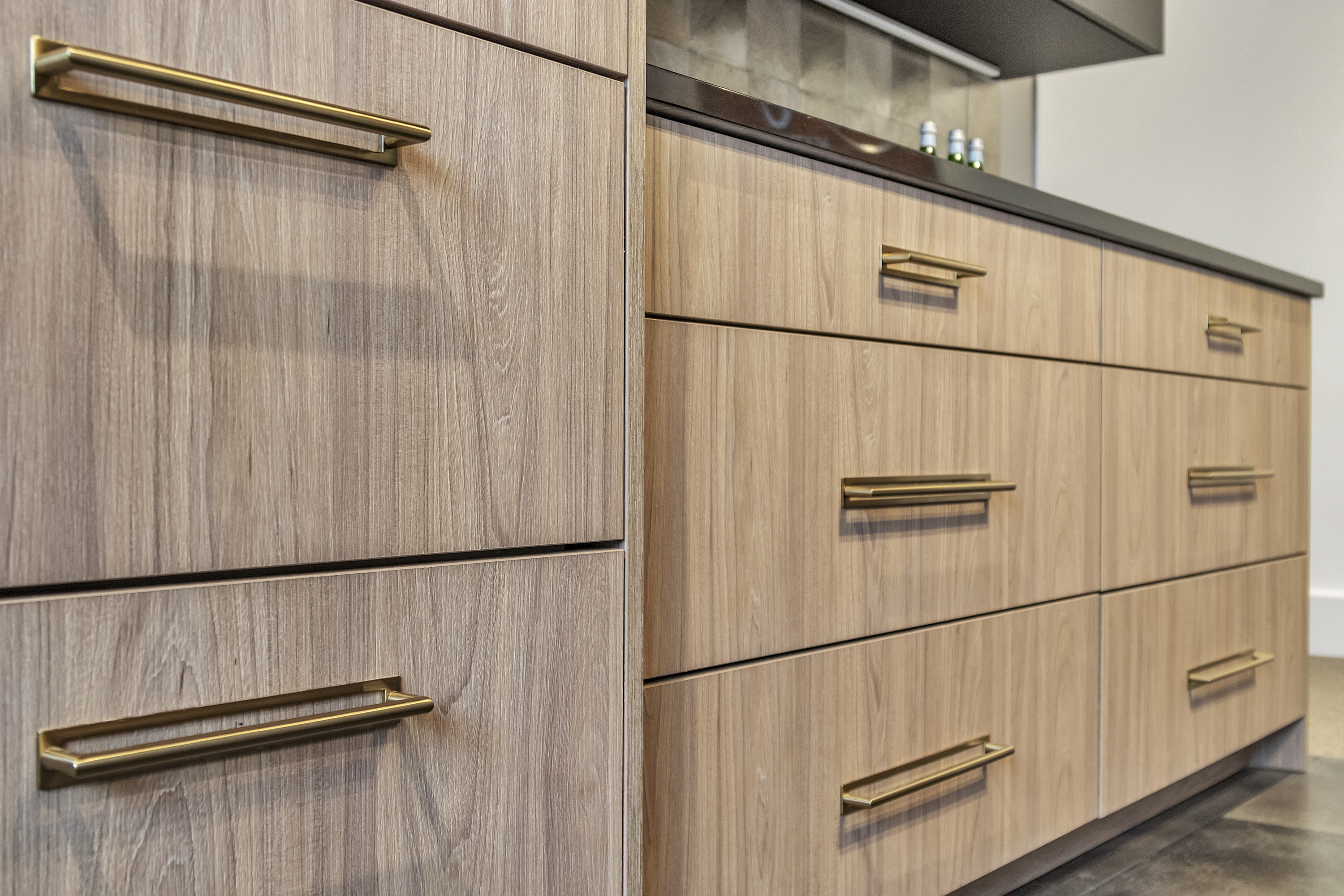 In this kitchen, we've paired a two two-tone look with the durable Fenix NTM in the color Nero Ingo as the uppers and a laminate foil on the bottom.  Paired with a gold sunburst backsplash, oversized brass Top Knobs hardware and Vanilla Noir Cesarstone this kitchen packs the punch of sleekness a modern kitchen deserves.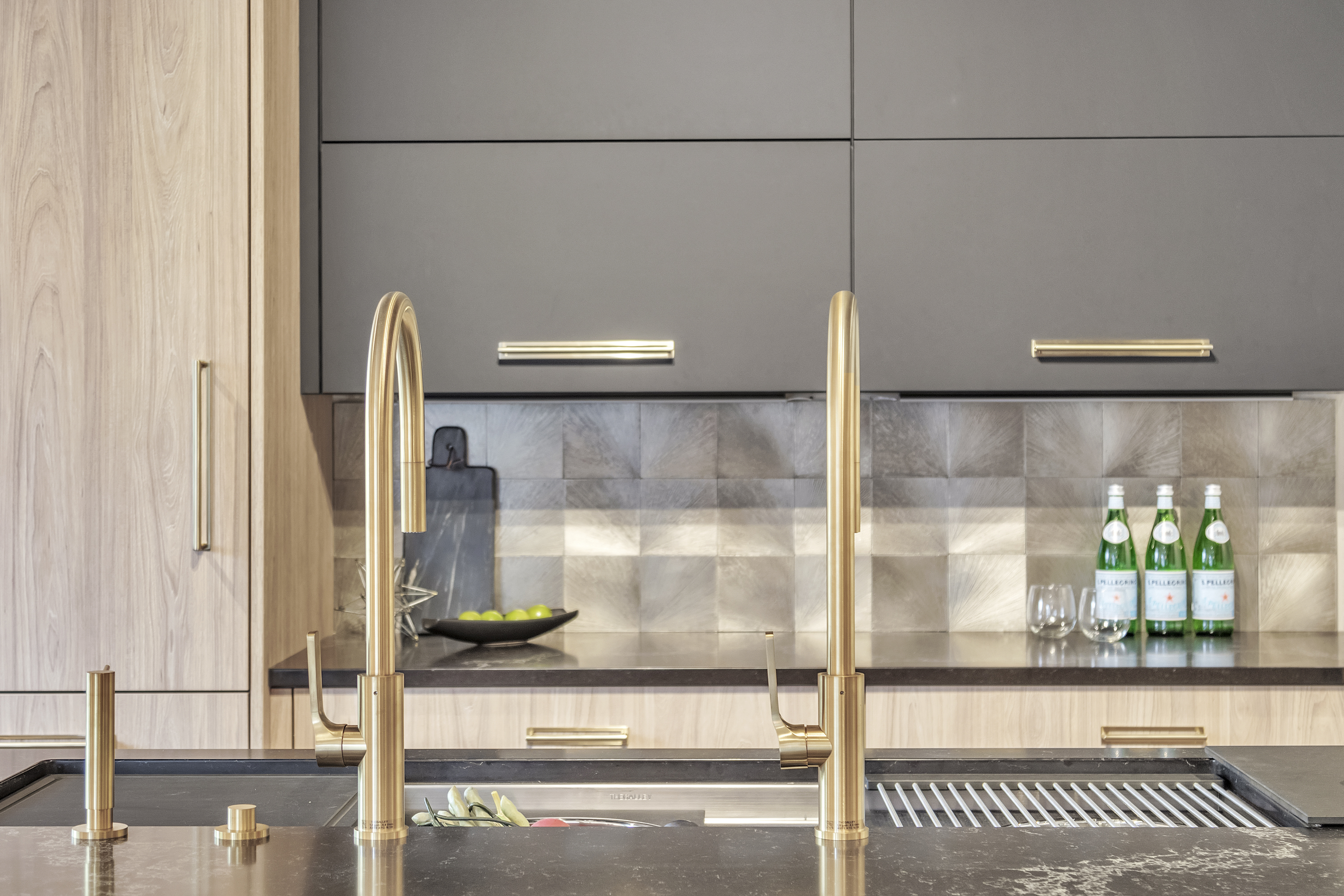 Now available through our long-time trusted partner, Mouser Cabinetry, Fenix is designed in 18 different colors and multiple door styles.  For the most current modern design focused space, this is the product for you.
< Back to Posts