Hiring a Kitchen & Bath Designer – Why it's Worth it!
These days, the abundance of Pinterest projects and Houzz boards make it seem like anyone can singlehandedly start and finish their own kitchen remodeling project.
WARNING!  WARNING!  While we will be the first to admit we have some pretty ambitious and amazing clients, there are certain aspects of a kitchen remodel that are best left to the experts.  We've been at this for over 70 years – so hear us out on why hiring a kitchen and bath designer is worthwhile.
Reason 1: Subject Matter Experts
You are the best subject matter expert about what works well in your existing kitchen and what you want out of your dream space.  But, what if along the way the design professional you're working with shared some incredibly over the top and innovative ideas you weren't aware of?  Maybe a paper towel holder cabinet or charging drawers?  You can rely on your design expert to ensure you're getting the best long-lasting value from your remodeled kitchen – a perfect blend of aesthetics, function and style.
Reason 2: Budgets are important
An experienced design professional will help you create a realistic, transparent budget that allows you to understand all the expenses involved in your project up front.  This is a powerful tool that lets you manage your budget from day one of your project.  At E.W. Kitchens, we utilize a cabinet comparison wall showing clients how they can make a good/better/best investment analysis, allowing them to see the variations of their space with different product choices.  Knowledge is power and this analysis lets you make an informed decision about your design and spend.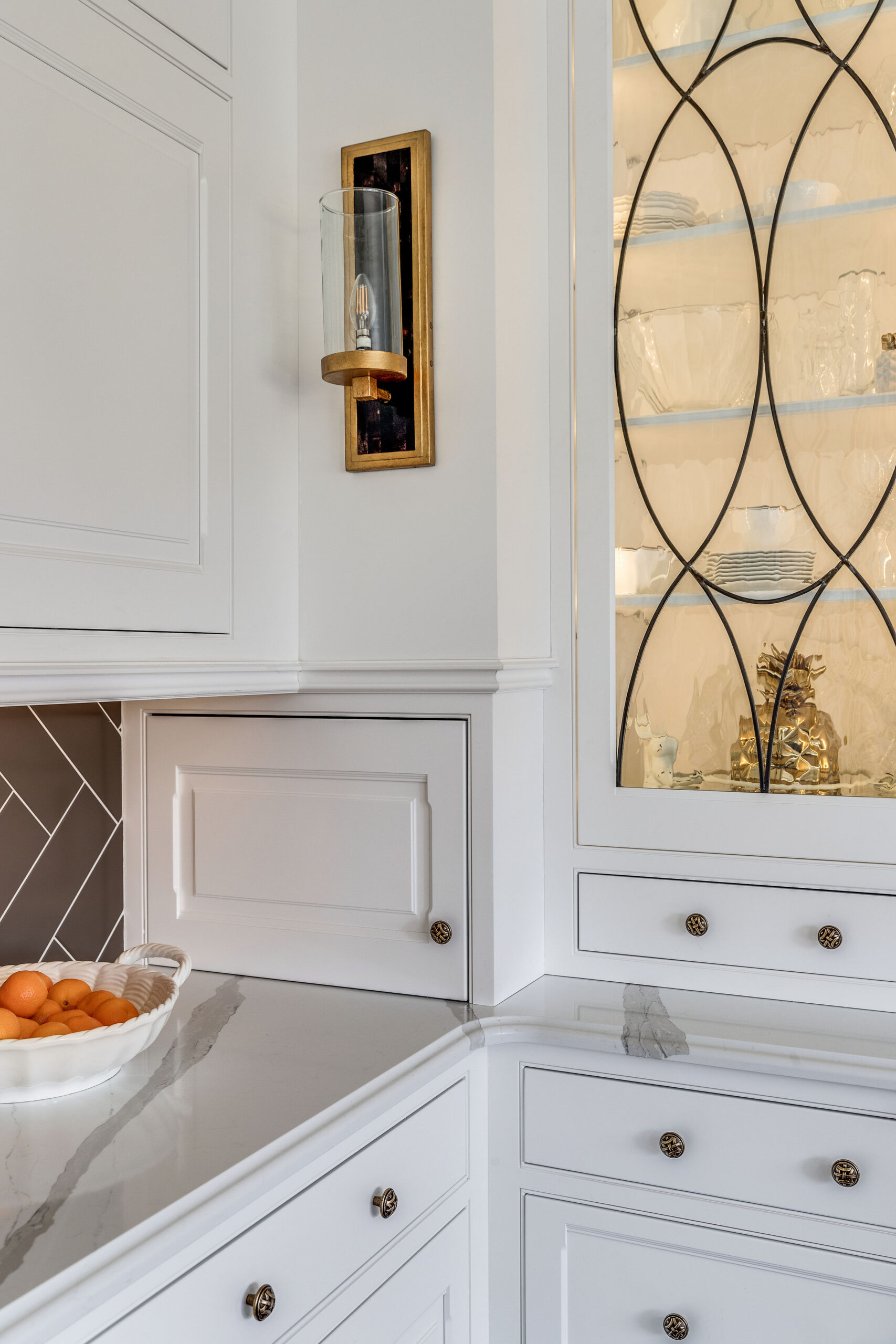 Mouser Cabinetry with custoom glass inserts and door mullions 
Reason 3: Navigate Product Selections
Your design professional will walk you through the fun (and sometimes overwhelming!) process of selecting your finish materials.  This includes door styles, paint colors, finishes as well as final details like countertops, appliances and hardware.  E.W. Kitchens also offers our clients discounts through our vast network of suppliers.  Our  designers will help you visualize your style and best implement that style into your renovation. We'll even design it out in a color 3-D rendering or two.  Are you still unsure of which style you gravitate towards, try completing your moodboard to better Define Your Style!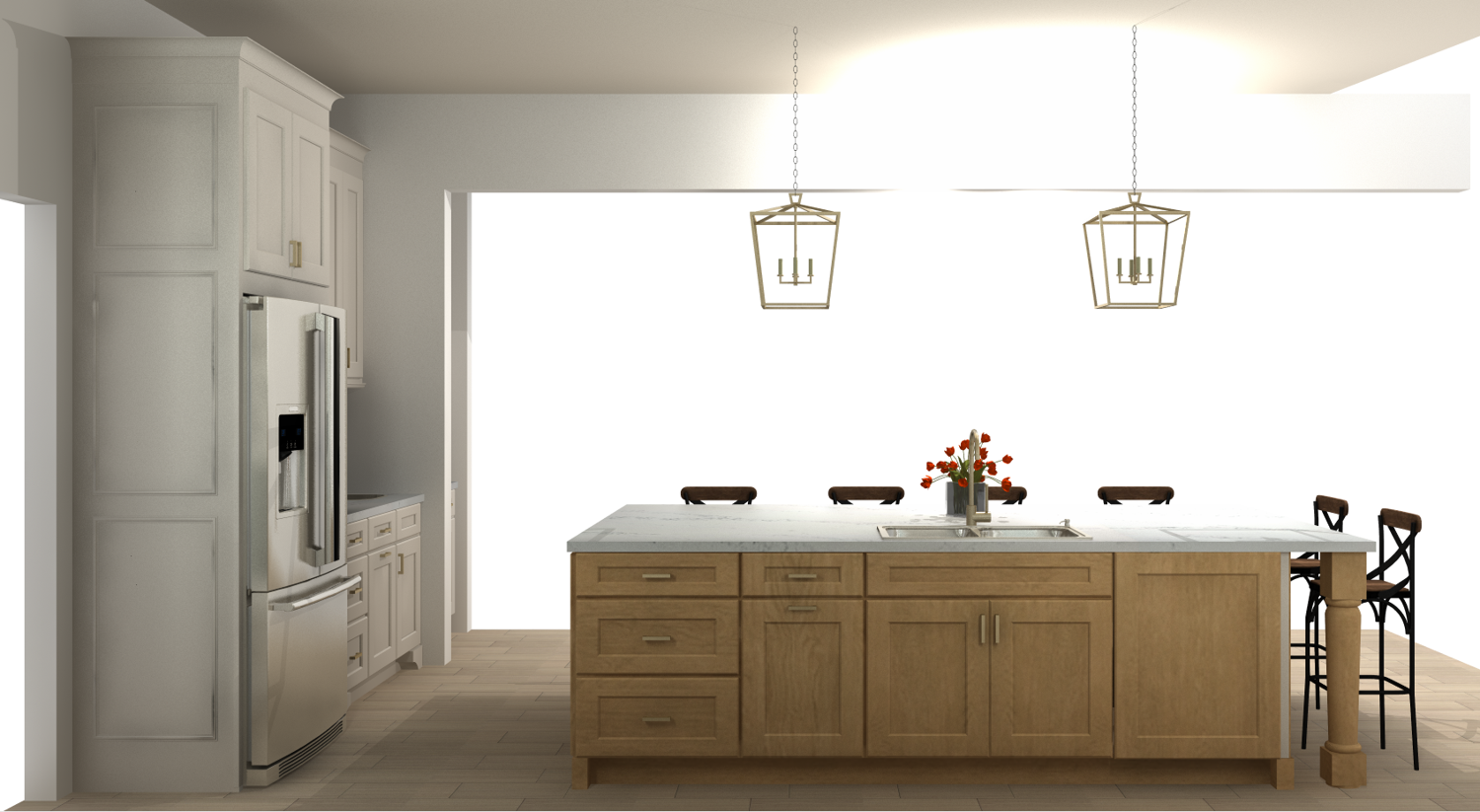 3-D Rendering of a Yorktowne Cabinetry kitchen
Reason 4: Manage the Process
There is nothing that eases the mind better than knowing you are in great hands with the best kitchen remodeling team in Metro Detroit. Our  E.W. Kitchens Dream  Team has over 70 years of remodeling knowledge that we implement with every kitchen and bath project. Our certified kitchen designers will take you step-by-step through the process and guide you through every phase of the kitchen remodeling process letting you sleep easy.
Don't underestimate the complexity of a kitchen remodel- it's a lot to do! Instead of stressing and spending all of your time and money hoping it goes as  planned, hire the professionals and let them do the heavy lifting for you.
< Back to Posts