Designer Approved Looks for your Kitchen – Trends We Expect to See in 2020 and Beyond
It's been over 7 decades of designing kitchens here at E.W. Kitchens and as you can imagine, we have seen many kitchen design trends come and go.  Avocado colored appliances, anyone?
Here are 8 kitchen design trends that have gained popularity in 2019 that our designers foresee having a future in 2020 and beyond.
Hardware and metal finishes will continue to push the envelope.  A more sophisticated version of brass hardware can be expected with a more modern, muted and matte look.  Gold knobs and pulls can easily stand on their own in a kitchen or can be mixed and matched with other metallic finishes in appliances and faucets.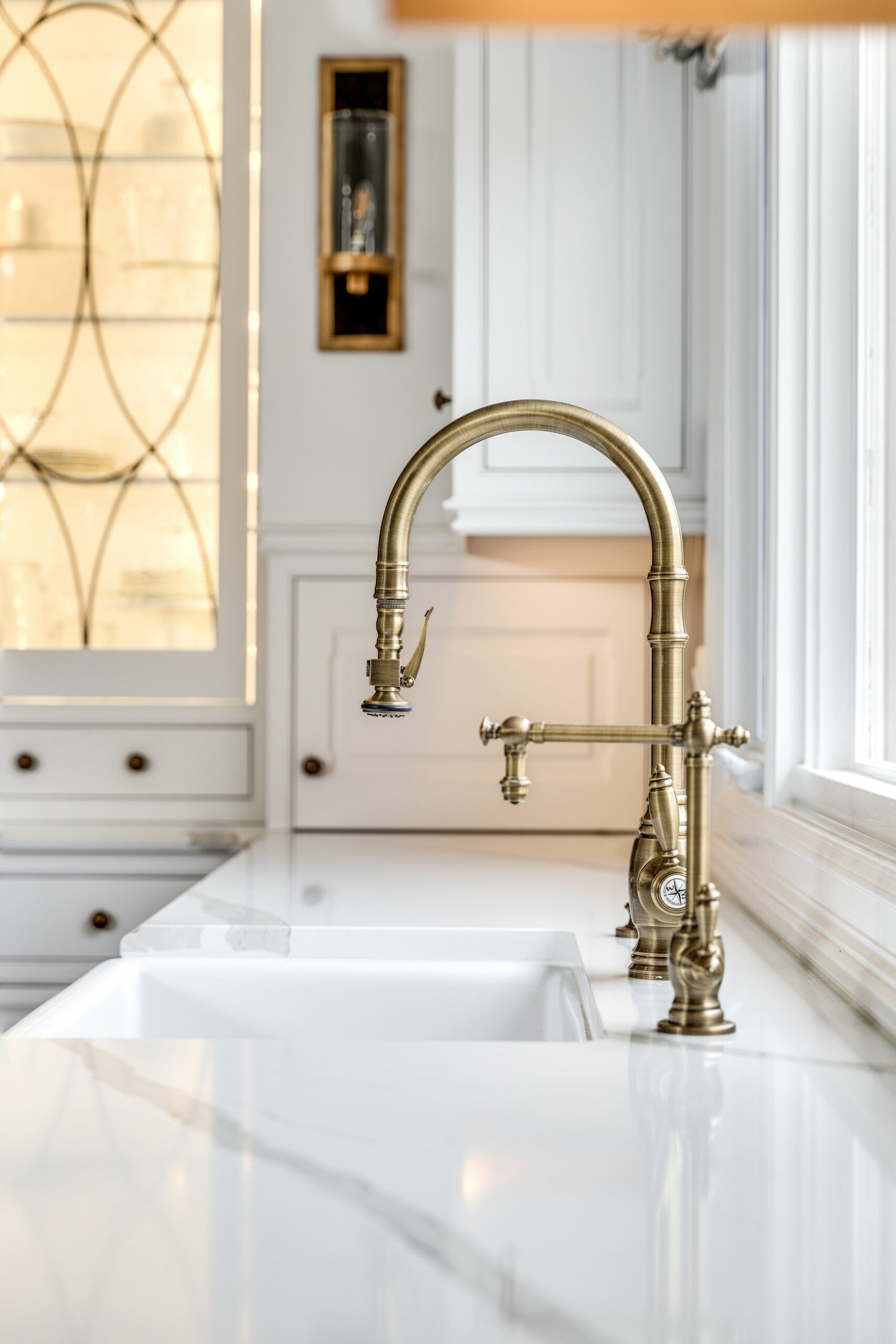 2. The open shelving trend isn't going anywhere! With the removal of upper cabinetry comes less storage so we expect a continued  demand for larger and deeper drawers, better quipped for pots, bowls and pan storage.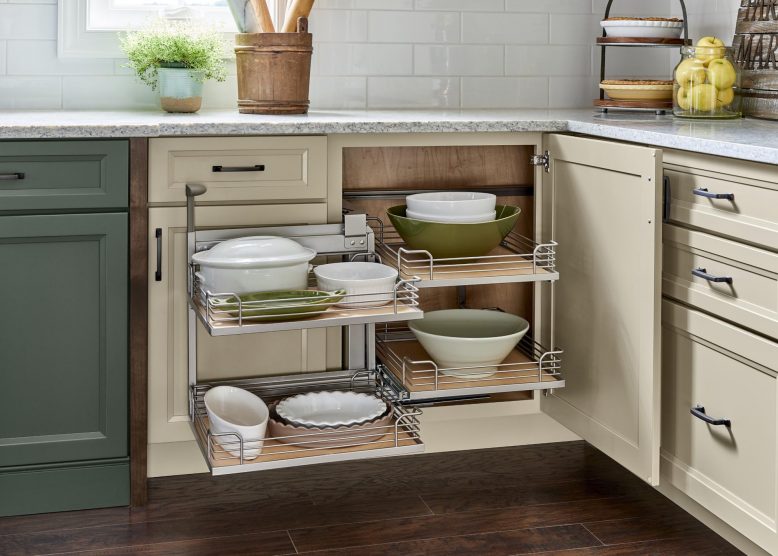 3. Range Hoods will continue to be the show stopper of the kitchen.  The customization options are endless when designing a one-of-a-kind range hood by incorporating sheeting, strapping and metal rivets.  Range hoods are quickly becoming the focal point and conversation piece of your kitchen – and for good reason!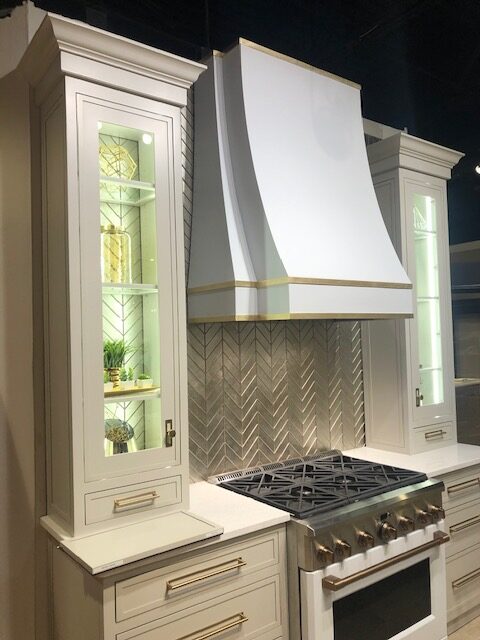 4. Countertops Conundrums be gone.  When it comes to countertops, quartz is quickly becoming an affordable and low maintenance alternative to marble. While it looks like a natural stone, engineered quartz has a much higher resistance to high temperatures, stains and pretty much, life, in general.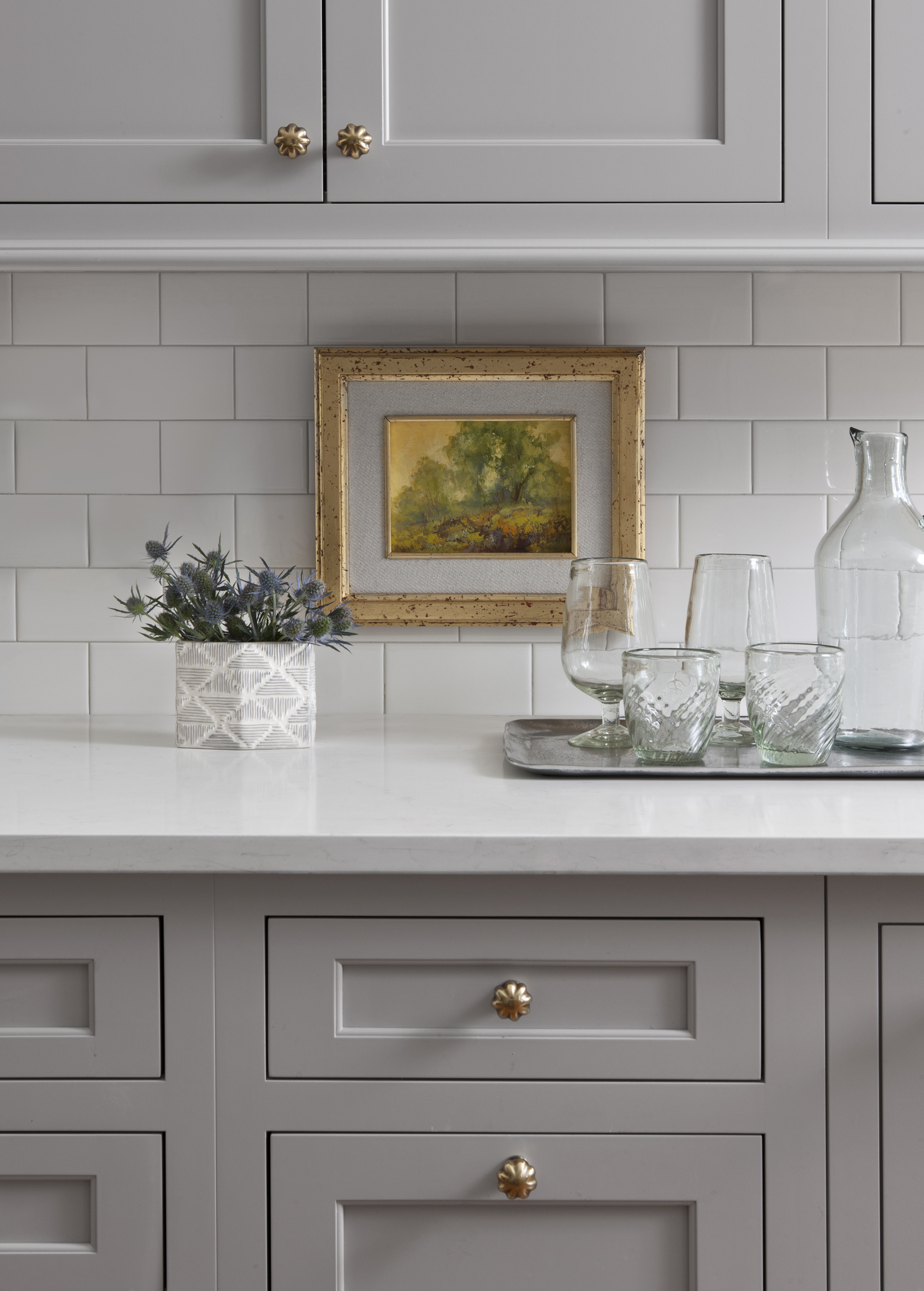 5. Dark Blues in the Kitchen.  When both Pantone and Sherwin Williams name a rich dark blue their color of the year, you have to know it will translate well into the kitchen. Dark blue cabinets can be used as an accent color on an island or they can be incorporated throughout an entire kitchen. We love pairing this look with trendy gold hardware and a crisp quartz countertop.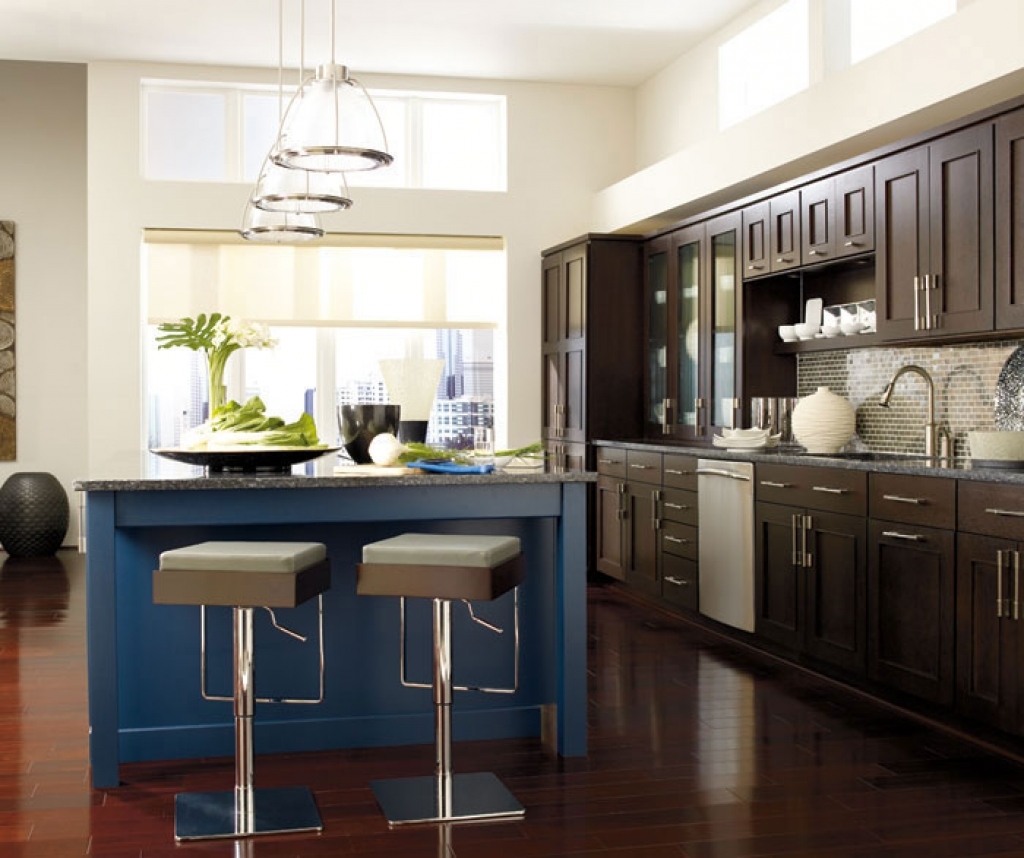 6. Warm finishes are on the rise – especially walnut!  Although painted cabinetry is by far the most popular choice for kitchens these days, more and more designers are choosing dark wood cabinets like walnut to add in subtle accents.  We love walnut in the kitchen not only because of its warm beauty, but also lasting durability and wide versatility.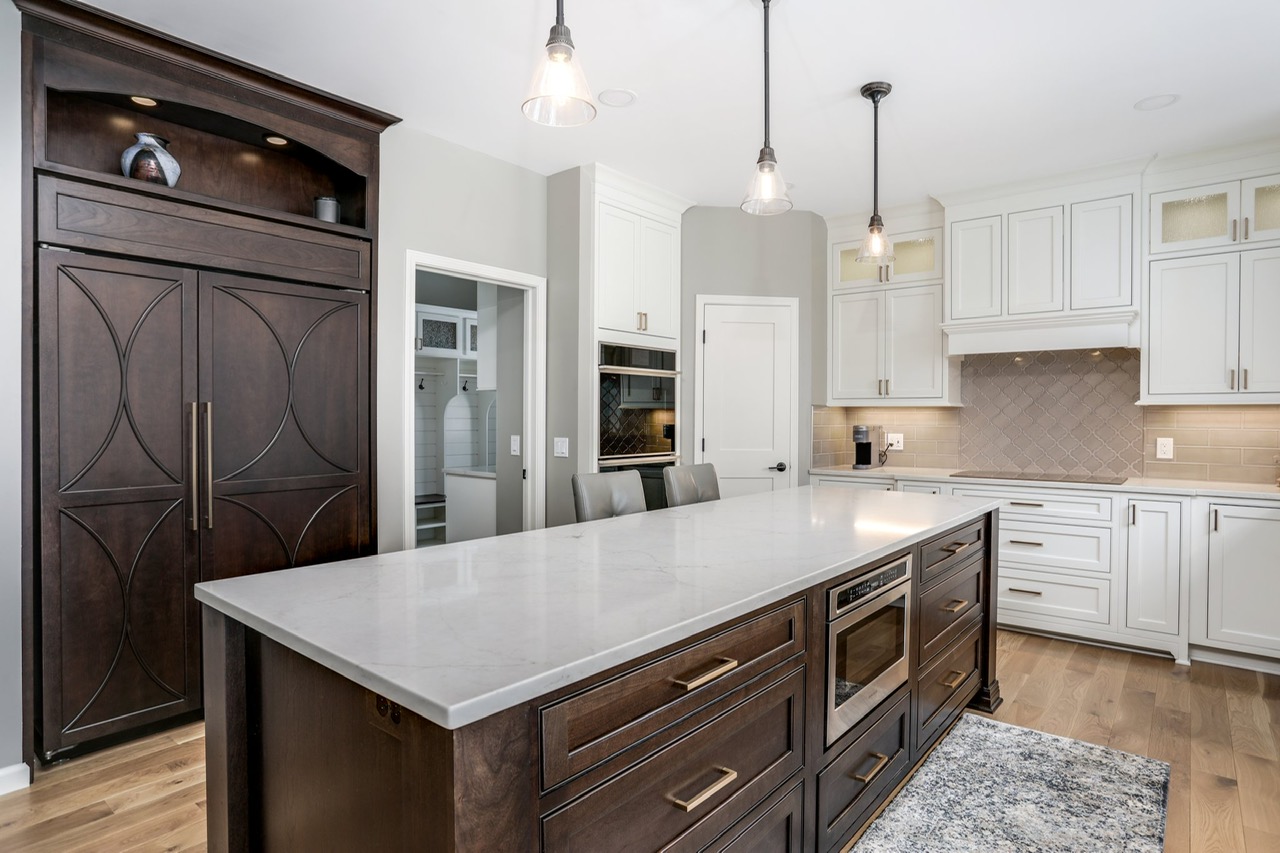 7. Slab backsplashes are making a splash in kitchens everywhere.  Carrying your countertop material up to the backsplash of your kitchen a delightfully clean look and when book matched properly, one that adds the perfect drama to a space.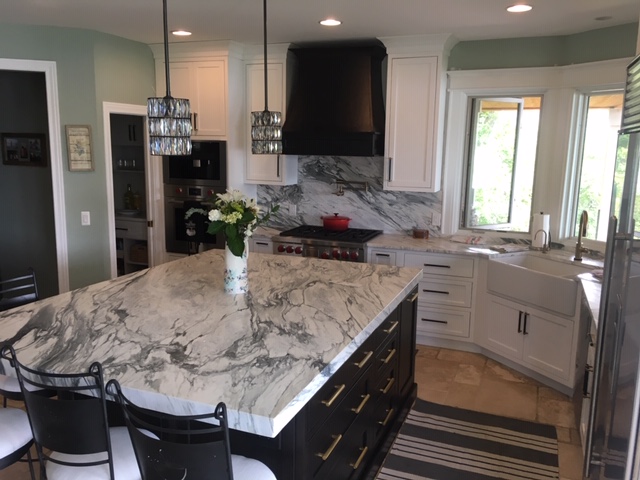 8. Statement sinks.  Incorporating a prep sink and or even adding in a larger workstation sink like The Galley to your space is making a significant impact in kitchens these days.  The linear way of using your kitchen has proven success in regards to efficiency and space planning.  You'll be seeing many more of these functional beauties in kitchens near you!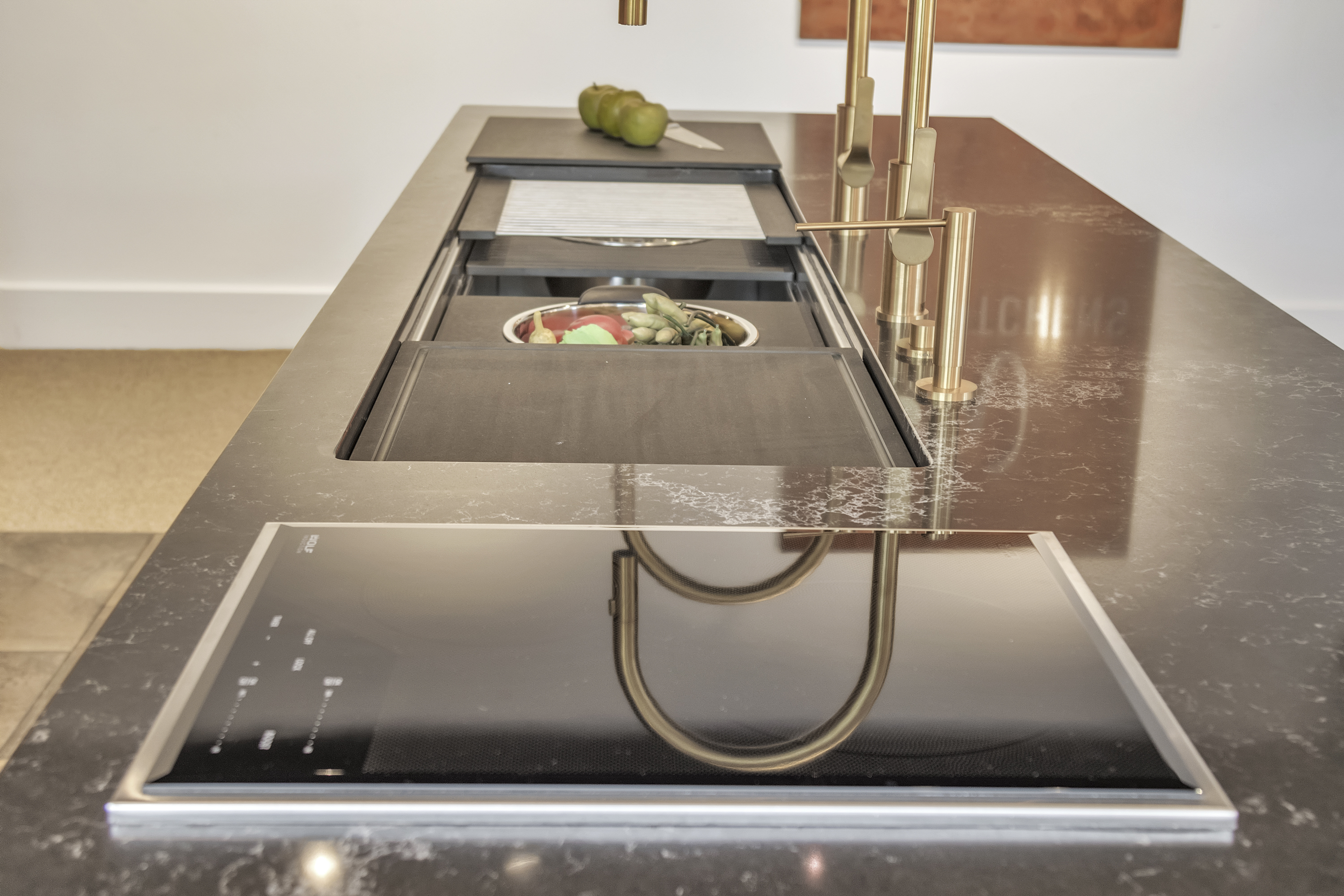 As always, we encourage you to follow  your heart when making selections about your new kitchen design rather than simply following the trends.  Don't know where to start or want one of our expert's guidance?  Set up an appointment with Our Dream Team today!
< Back to Posts