Where Everybody Knows your Name
The Neighborhood Bar – Your Basement!
Turning your unfinished basement into your favorite watering hole and hang-out spot is a great way to take advantage of unused space in your home. But before you install the neon sign, kegerator or wine fridge, you'll want to consider all your options on bells and whistles to include.  Here are a few of our suggestions.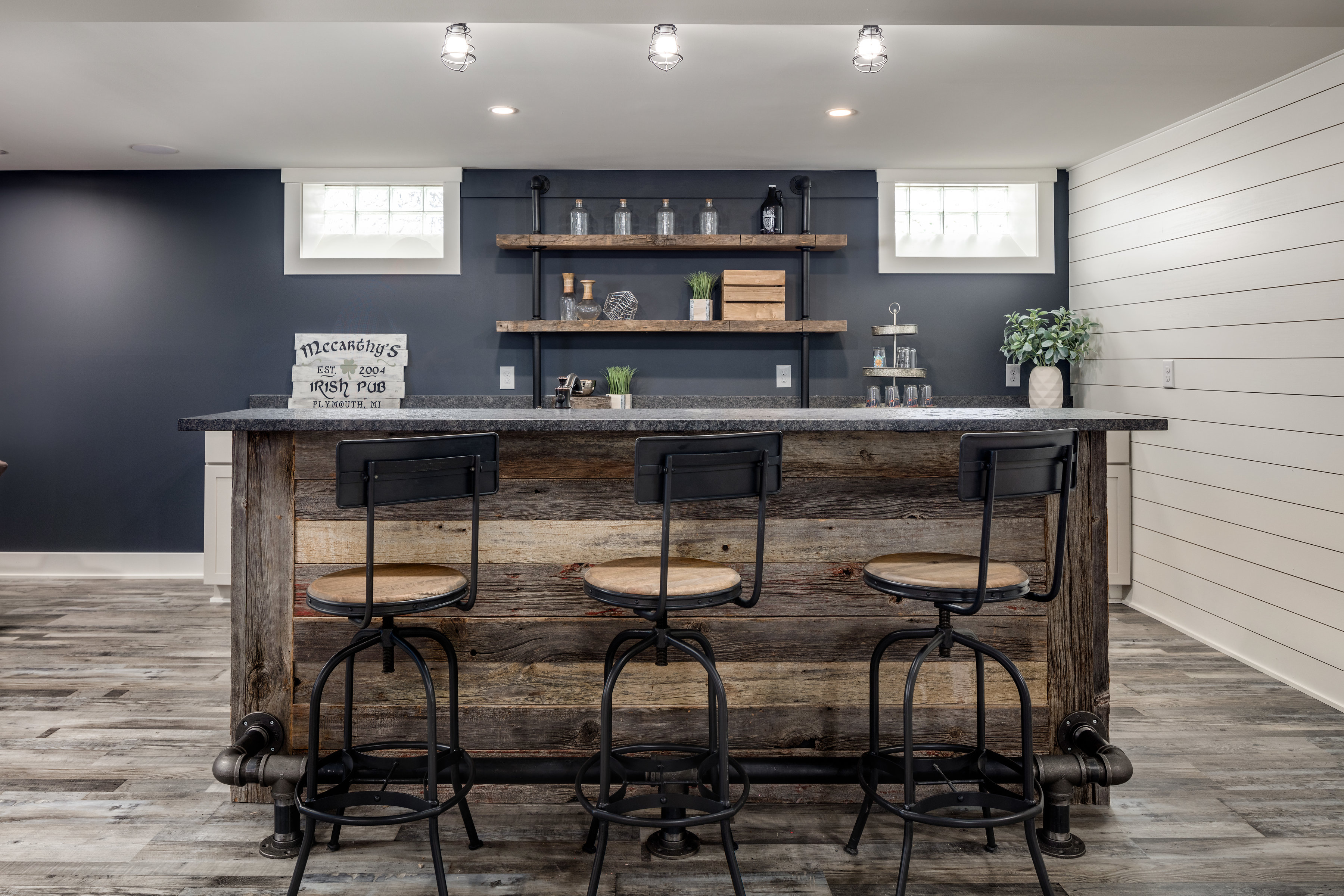 Add under counter appliances: Long gone are the days of a dry bar design featuring modest built-in cabinetry. Amp up your bar with an under counter refrigeration units, microwaves, wine chillers and even ice makers.  Not only will the additional appliances add to a pub-like feel, it will also provide more functional storage and ensure a cool beverage every time.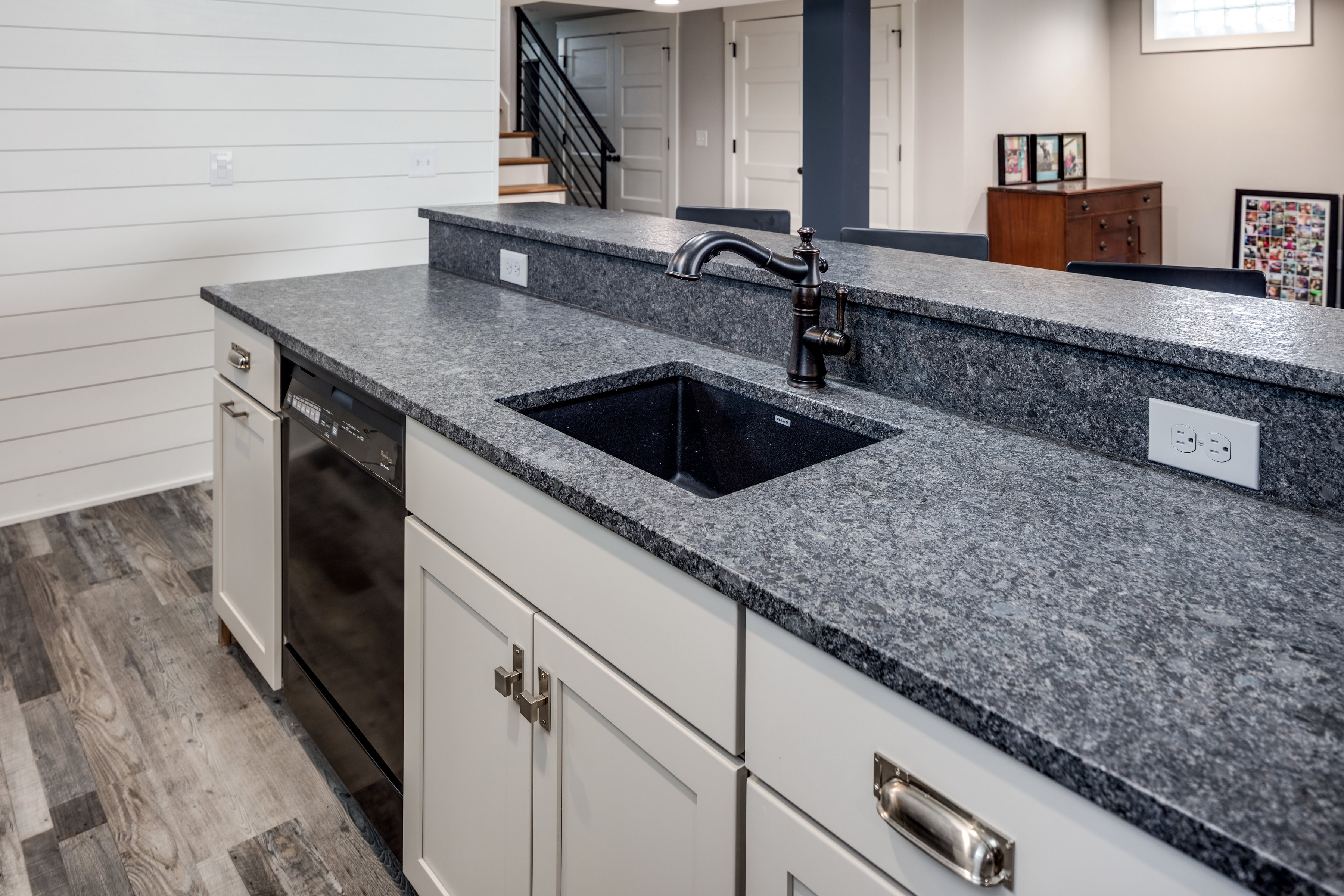 Wine storage: If you are a wine connoisseur or enthusiast, then you should think seriously about how you are going to store your wine. Having special storage for your wine bottles is also bound to add a dash of opulence to your bar space. We are seeing more and more clients going as far as turning the entire basement into a wine cellar!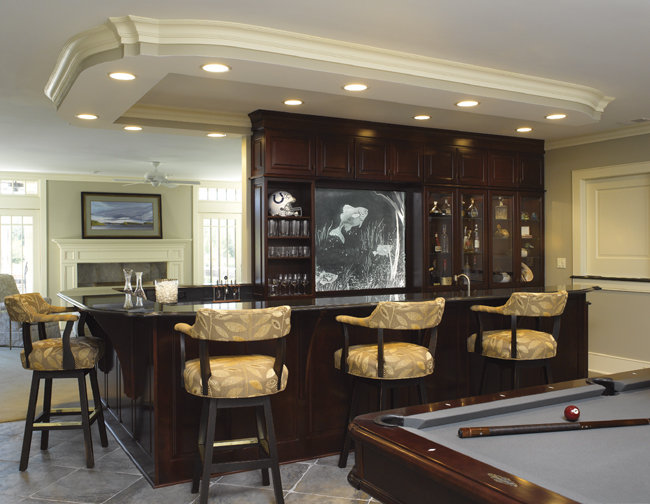 Open Shelves: Simplify your design by focusing on base cabinets and countertops needed for seating. By freeing up the wall space from unnecessary cabinetry, consider adding floating shelves paired with a unique wall covering.  This provides storage that doesn't appear too intrusive to your bar space but also showcases your wine and beer glasses.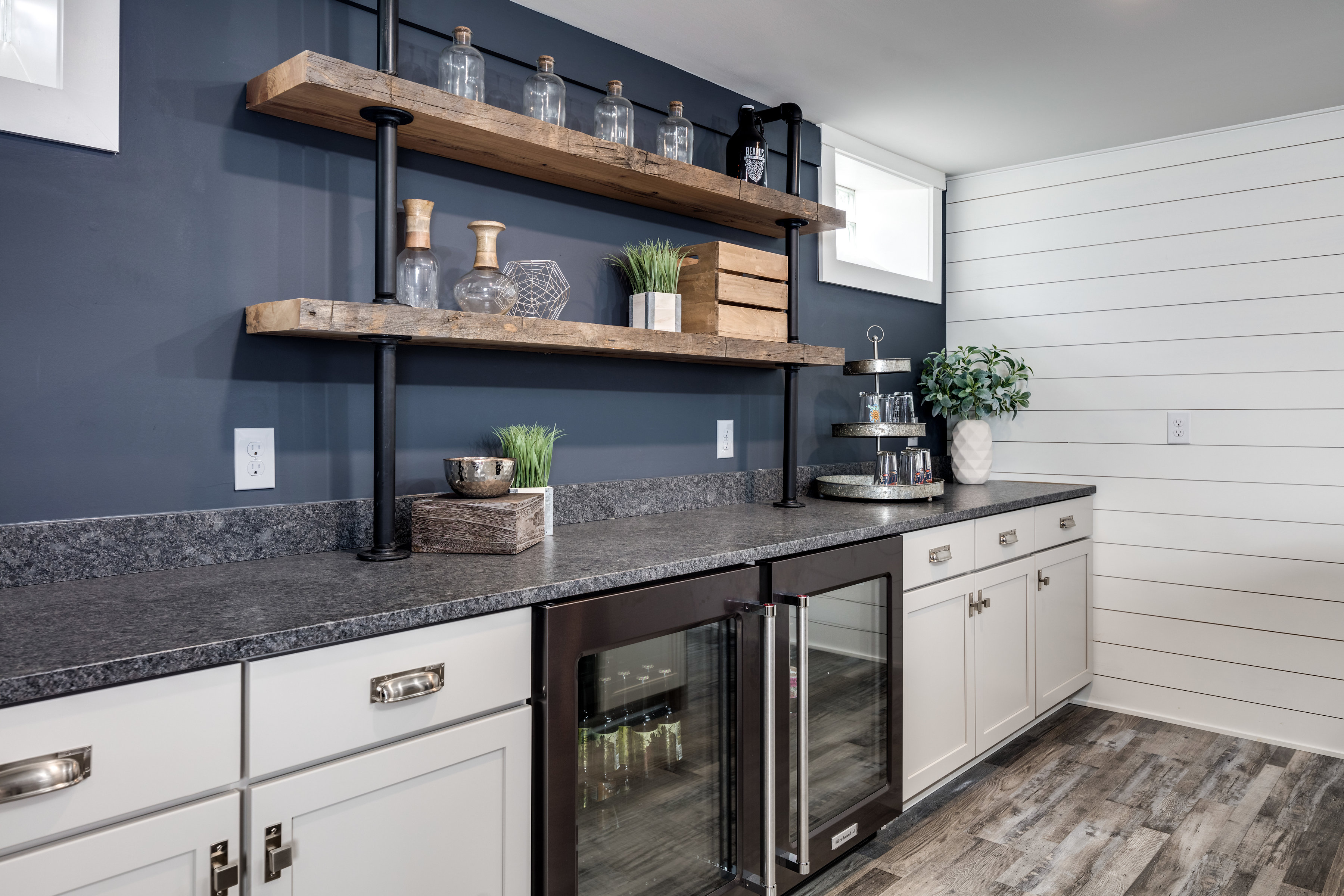 Party space: Your local bar most likely has music and perhaps even a TV showing the latest games. Why not create the same entertainment aspect alongside your basement bar?  To expand on your entertainment options, consider adding a wireless music system and be ready when the weekend party vibes roll in.
Let us help you create the entertainment space of your dreams!
< Back to Posts