All that Glitters is Gold
After being pushed out in favor of stainless and brushed nickel for many, many years, gold is making a big comeback.
When done right, gold elements can truly add a touch of luxury to your home. Here, we highlight a few gorgeous kitchens and baths with gold accents, from cabinetry additions to lighting and appliances to accessories.
Trending for the past few years have been the addition of custom range hoods.  With endless options to customize, these one-of-a-kind design elements can easily become the focal point and conversation piece of your kitchen.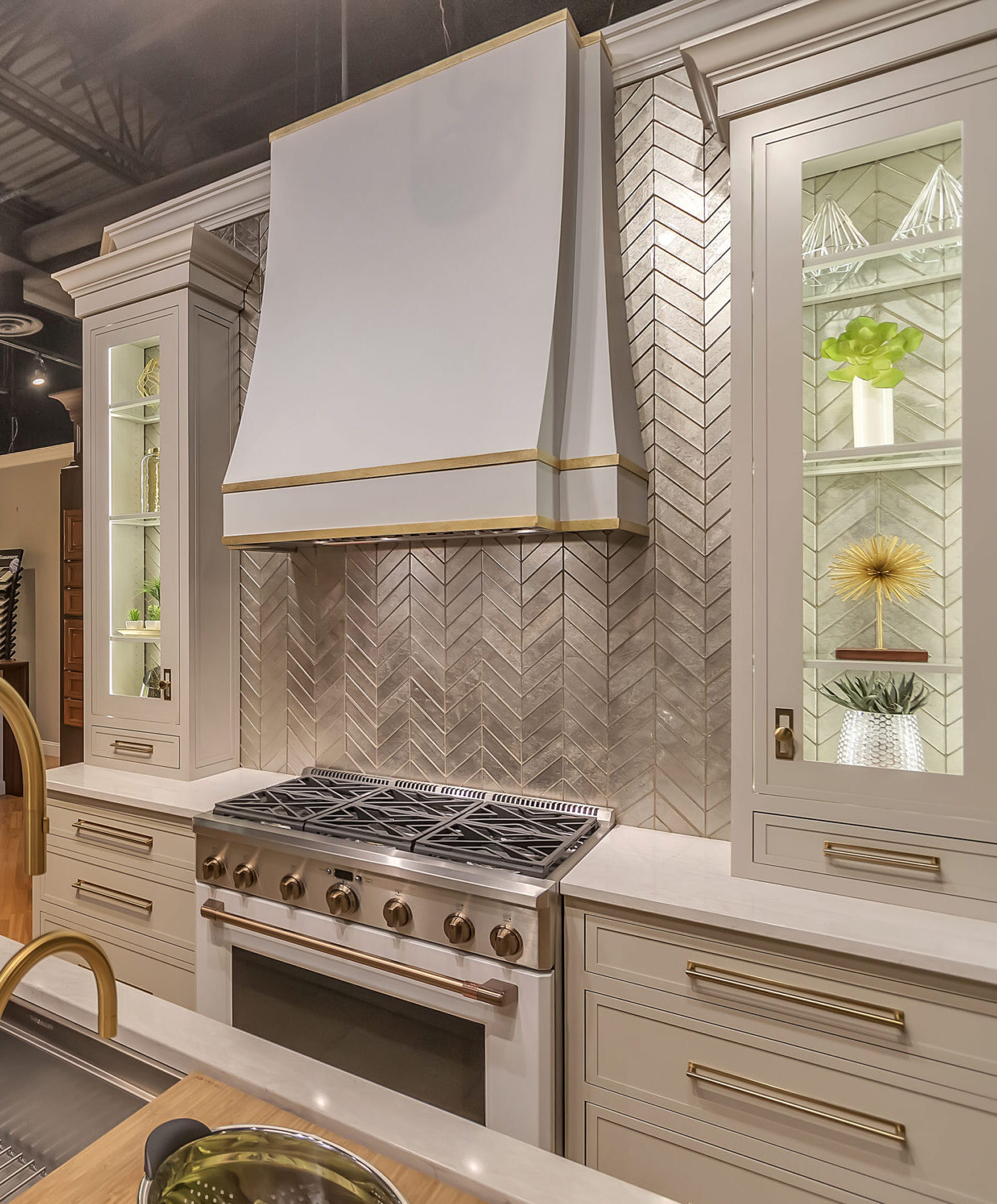 Design featuring Mouser Cabinetry with a custom hood designed by North Shore Ironworks
Whether you prefer bin pulls, bar pulls, ring pulls or knobs, gold hardware packs a punch in aesthetic appeal in both wood cabinetry or painted cabinetry.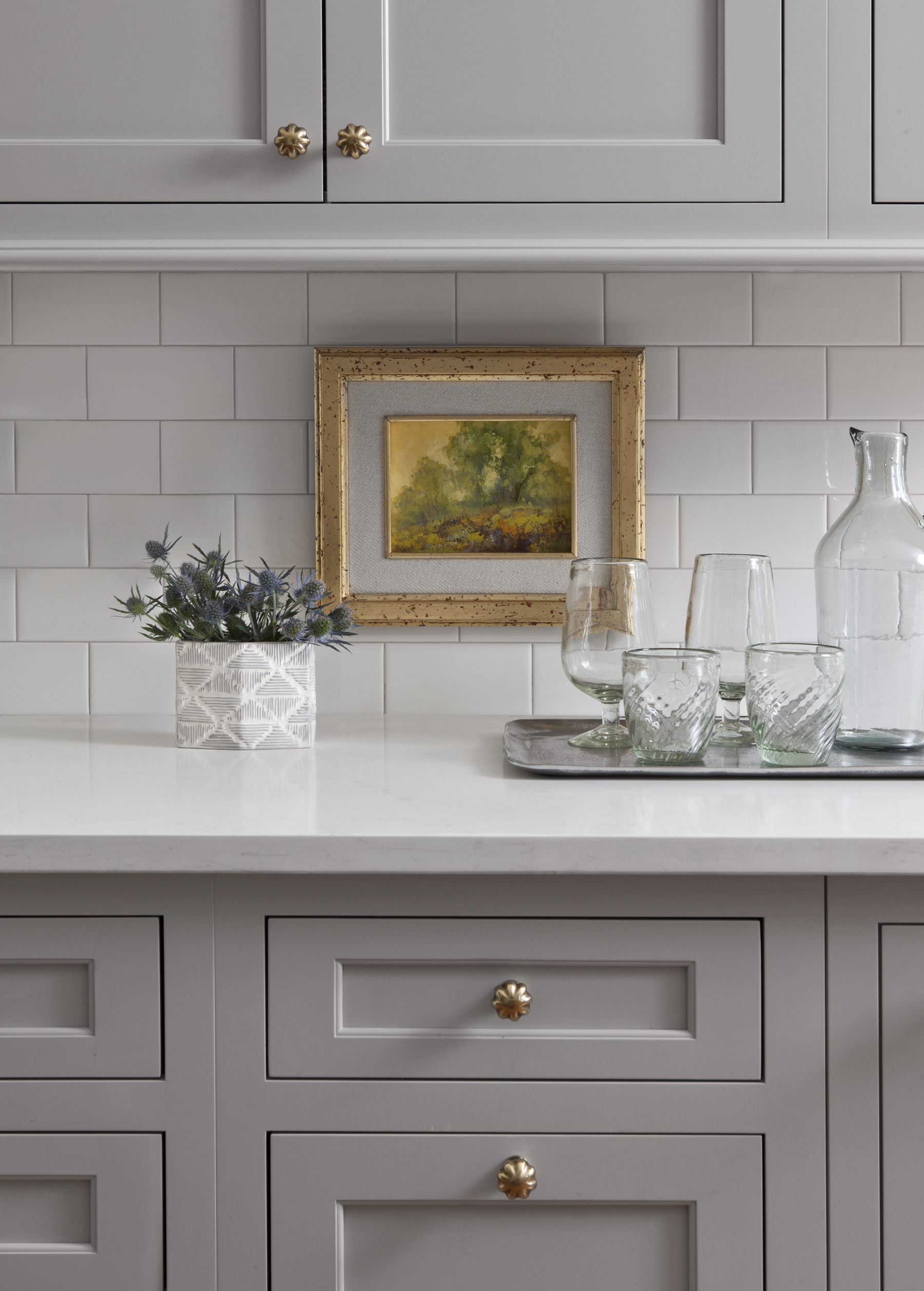 Design featuring Mouser Cabinetry with a detailed knobs by Top Knobs. 
Mixing metals adds texture and layers in a modern yet classic way.  Incorporating mixed metals in this space added both character and texture to this bright white kitchen.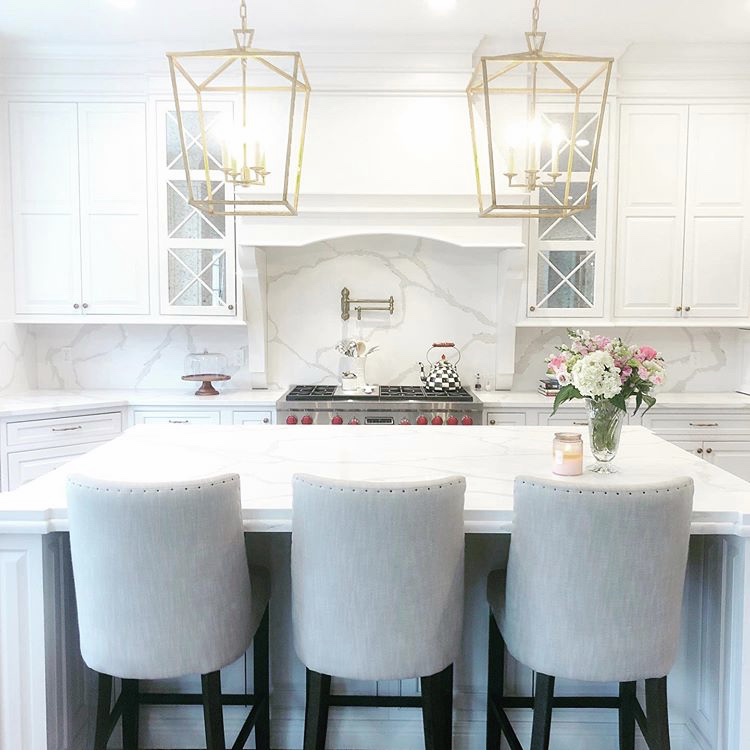 Design featuring Mouser Cabinetry
Speaking of mixing metals, we love the way a warm metal like gold pops when paired with a cool metal like silver and chrome.  The use of a silver metallic backsplash paired with the canvas colored cabinetry makes a significant statement.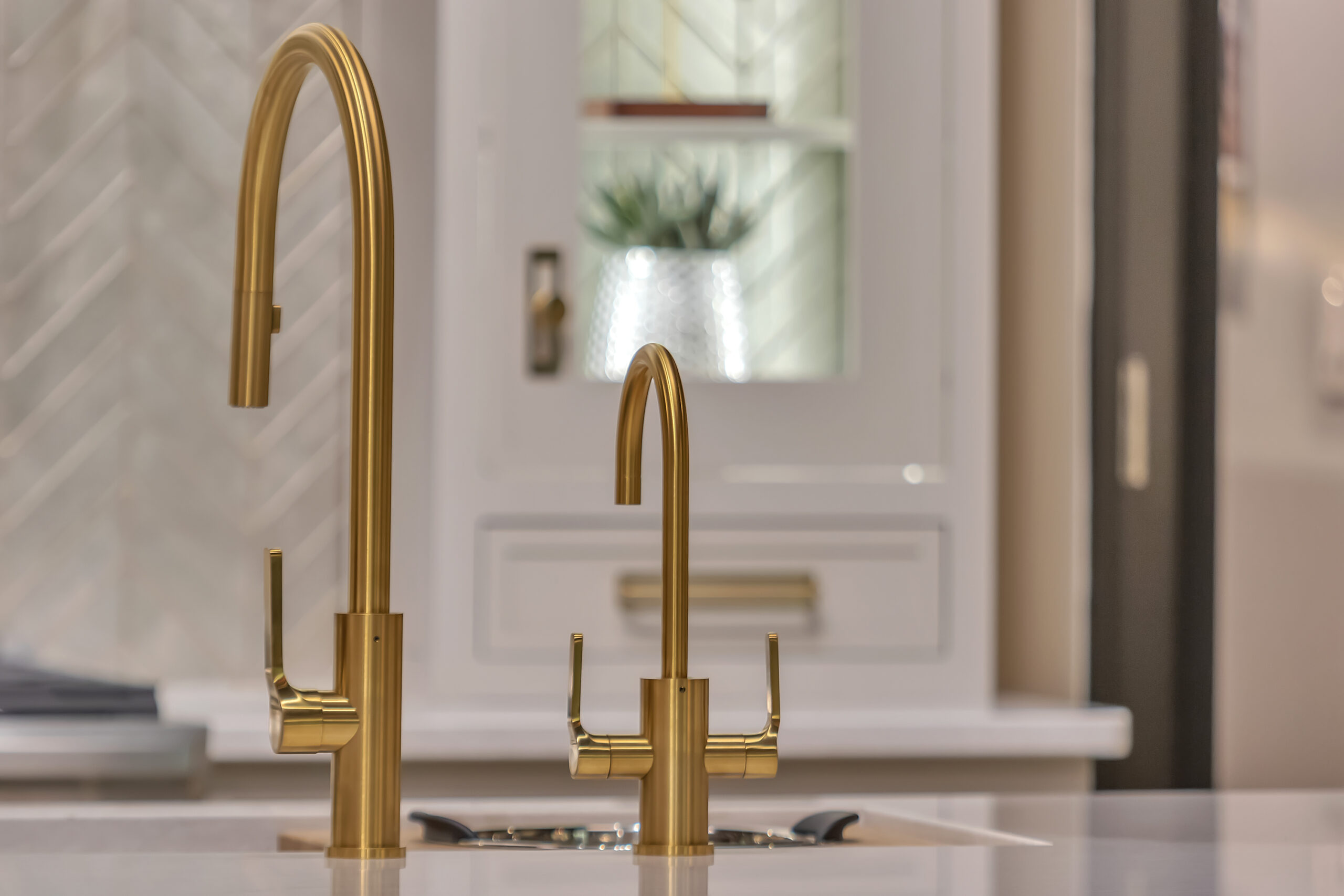 Design featuring Mouser Cabinetry with a Galley Workstation and metallic backsplash 
Paired with this beautiful deep walnut vanity, the use of gold accents in this bathroom offers an extreme level of luxury and opulence.
Design featuring Ayr Cabinetry designed by Cynthia Evans Interiors
Appliances have certainly come a long way from your standard colors of white, black and stainless.  With luxury kitchen appliance lines like Café, homeowners are able to customize their appliances to get a look that reflects their personal style.  Pictured below is a Café range, customized in matte white with brushed bronze hardware.  Below, showcases a Galley Workstation customized with a gold faucet tap.  The addition of gold hues in these spaces brings in a contemporary and modern feel.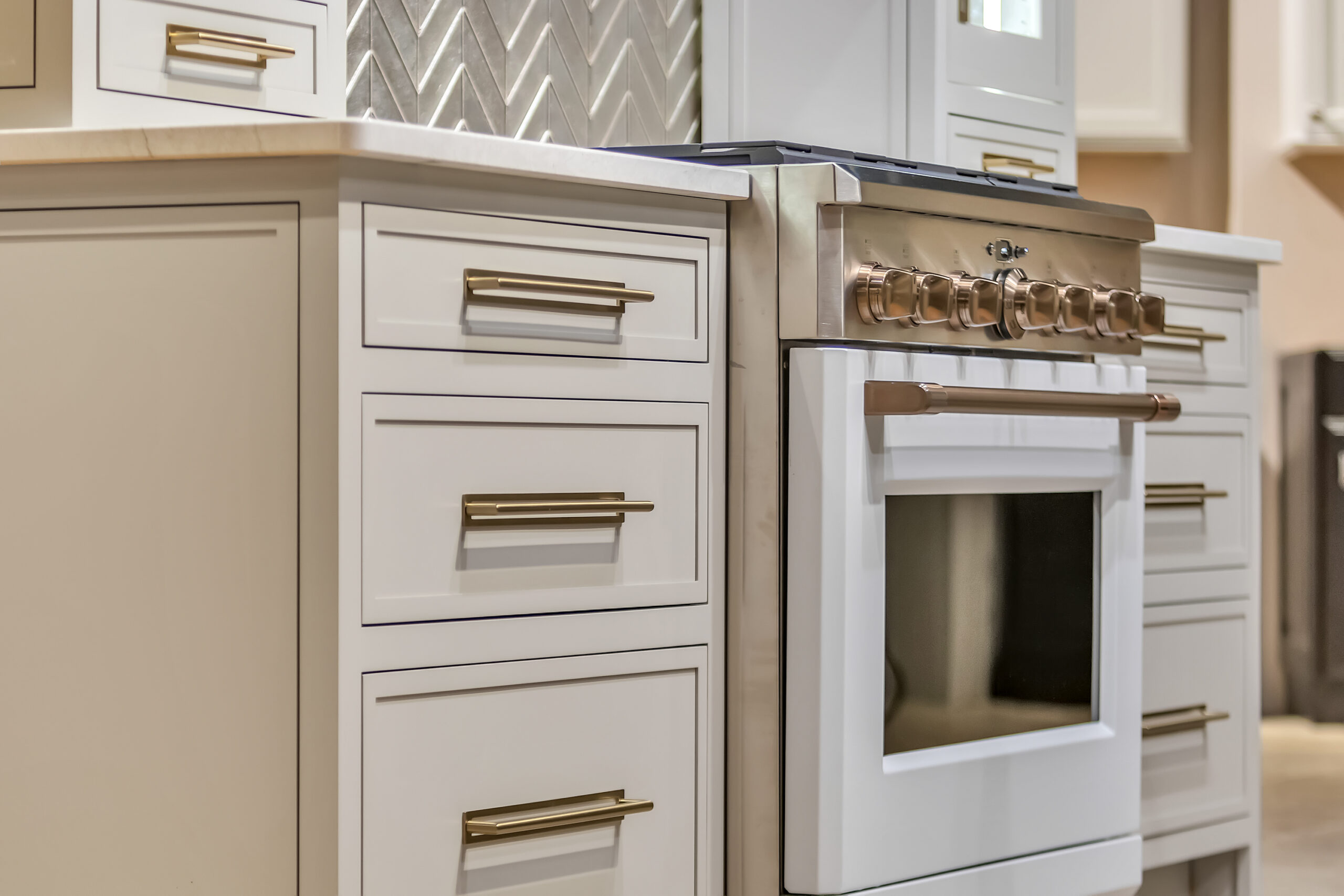 Design featuring Mouser Cabinetry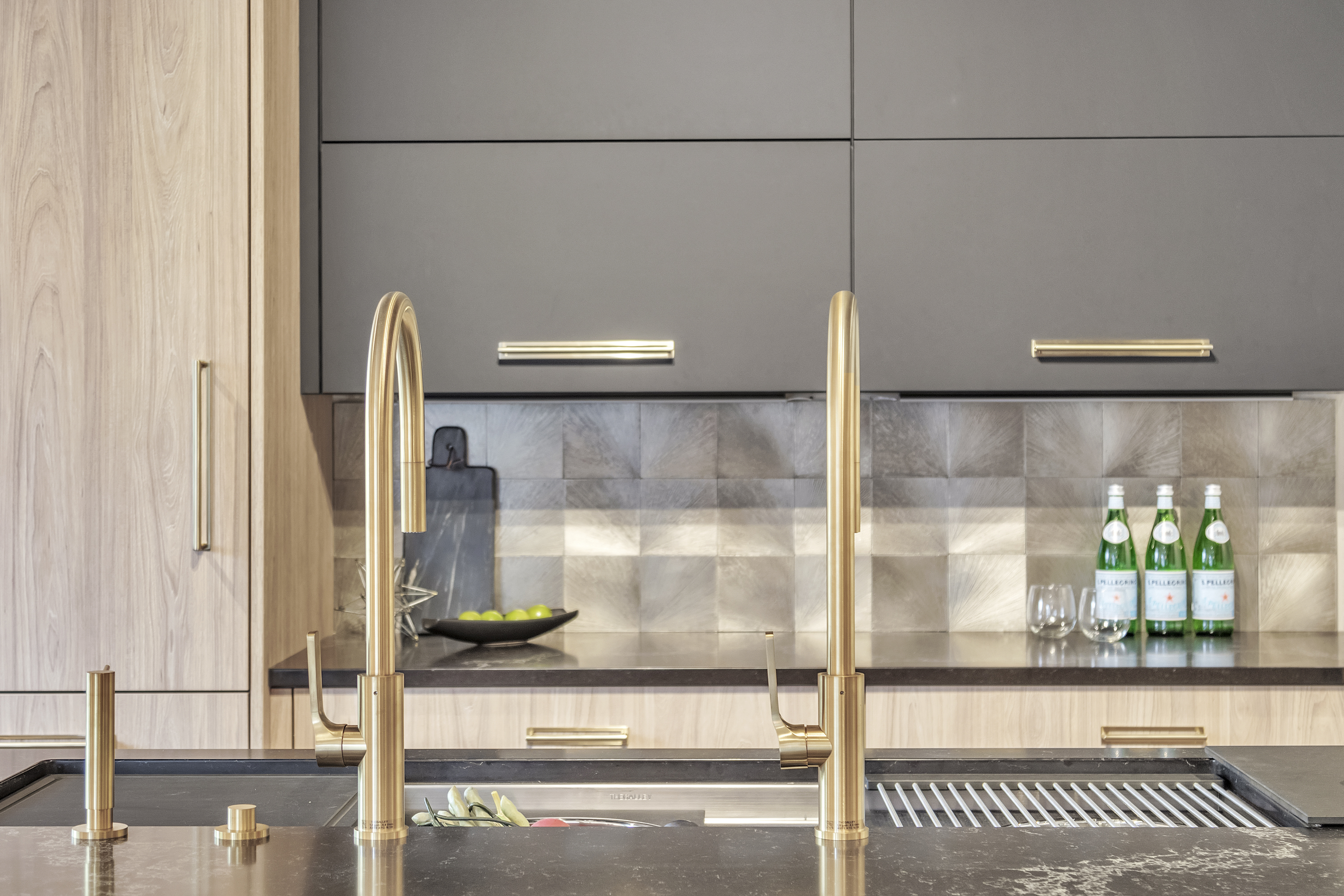 Design featuring Mouser Cabinetry with the Galley Workstation 
As you can see, gold finished accents pair beautifully with nearly every color, in every design style and in every room of your home.  Get In Touch  with our Dream Team today to add this luxurious hue to your space.
< Back to Posts